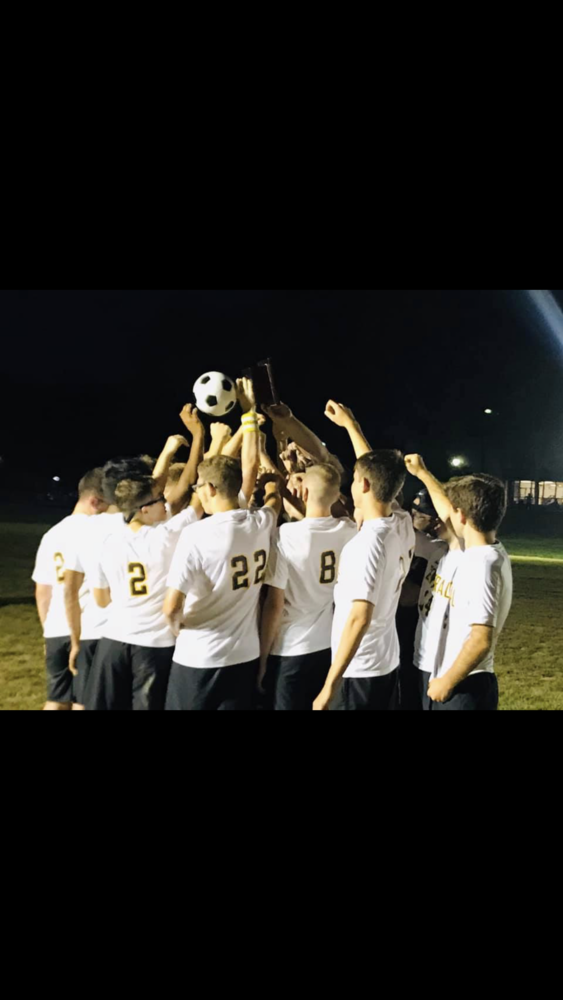 JCHS Claims Apple Cup Title
Kelci Blair
Thursday, October 03, 2019
On Tuesday October 1st, the Golden Eagles soccer team played rival school Paintsville. This game was special as it was for the title of the Apple Cup. The boys pulled out a 4-1 victory with one goal scored by Nathaniel Kumar and three goals scored by Jake Headley.
The Lady Eagles were scheduled to play Wednesday October 2nd; however, complications with the field led to the cancellation of the game.
Both teams will be in district action next week at the Eagle Fieldhouse.