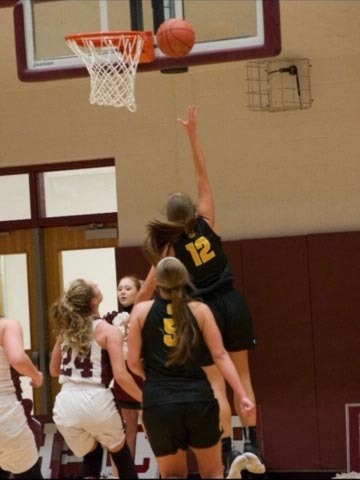 Belcher 41 - Hornets 36
Evan Adkins
Wednesday, February 06, 2019
On Monday the Johnson Central Lady Eagles took on district opponent Magoffin County, and the Lady Eagles prevailed over the Lady Hornets with a score of 68-36, improving to 12-12 on the season.
Spectators of the game were able to witness one of the most historic games in Johnson Central girls basketball history as senior Ashlee Belcher outscored the Lady Hornets by herself with a career high 41 points.
When asked about this night and the season as a whole, Belcher said, "It's so surreal that it's my senior season. To score 41 points is an accomplishment I'm very proud of. I love my team and can't wait for the postseason."
Also assisting in the win, junior Faith Fairchild had 9 points, and senior Morgan Hopson had 6. Fans can catch the Lady Eagles back in action on Thursday, February 7th, 2019 as they take on Leslie County at home in a double header with the boys basketball team. Coach Rice's Lady Eagles look to improve to 13-12 on the season.