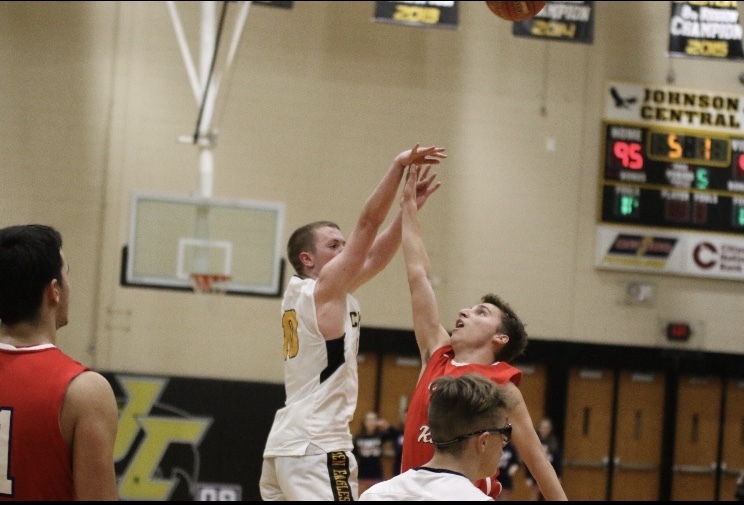 Rice Breaks Assist Record
Grant Davis
Wednesday, February 06, 2019
Senior Jacob Rice is officially a record holder at JCHS. Last Saturday against Clay County (the Eagles lost 72-59), Rice broke the JCHS all-time record for career assists, surpassing Braxton Blair, class of 2015. Rice came into the game with 495 and gained 9 more assists pushing him past the previous record of 500.
The Eagles also traveled to Magoffin County Monday for a district matchup where they left victorious 81-61. Sophomore forward Isaiah May led the team with 20 points and 7 rebounds, while sophomore guard Corey Vanhoose added 17 points and 7 rebounds.
At 19-5, the district win now forces a tie against Paintsville for the number 1 seed in the district. The Eagles will be at home Thursday to host the Lawrence County Bulldogs.