JCMS Academic Eagles Place 3rd in the KY Governor's Cup State Academic Championship!! It's a great day to be an Eagle! #JCEaglePride #Eagle4Life

Johnson Central High School has won the KY Governor Cup Academic State Championship!!!!! #JCEaglePride #Eagle4Life

JCMS Quick Recall defeats Bondurant in Round 5! JCMS moves on to the quarter finals with their next match at 10:15. Go Academic Eagles!!! #JCEaglePride #Eagle4Life

JCHS Quick Recall wins round 4, defeating Daviess County 42-35!!! JC moves on to the Quarter Finals at 10:00. at Keep it rolling, Eagles!! #JCEaglePride #Eagle4Life

The JCMS Quick Recall Team defeated Owensboro and Pikeville in Pool Play this morning! Next match at 9:15 Monday Mornin. Let's go Academic Eagles! #JCEaglePride #Eagle4Life

JCHS Academic Team defeats Raceland 33-14 in the first round of Quick Recall Pool Play! Round 2 starting at 5:15! #JCEaglePride #Eagle4Life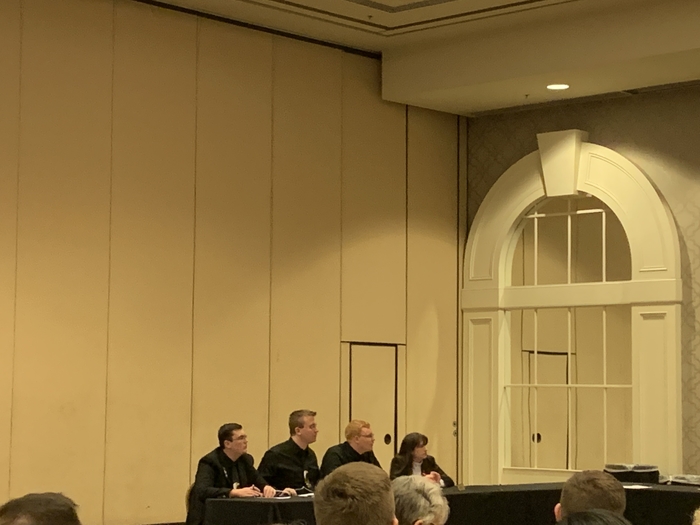 Good vibes going out to the JCHS Speech Team as they compete in the KY High School State Speech Tournament this weekend at UK!! #JCEaglePride #Eagle4Life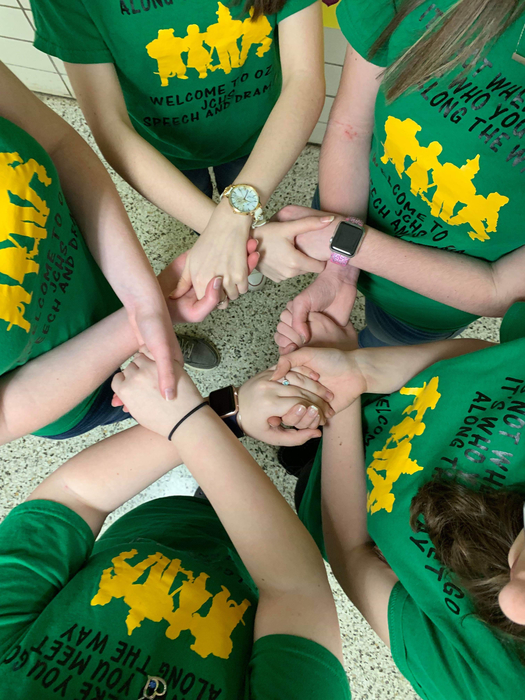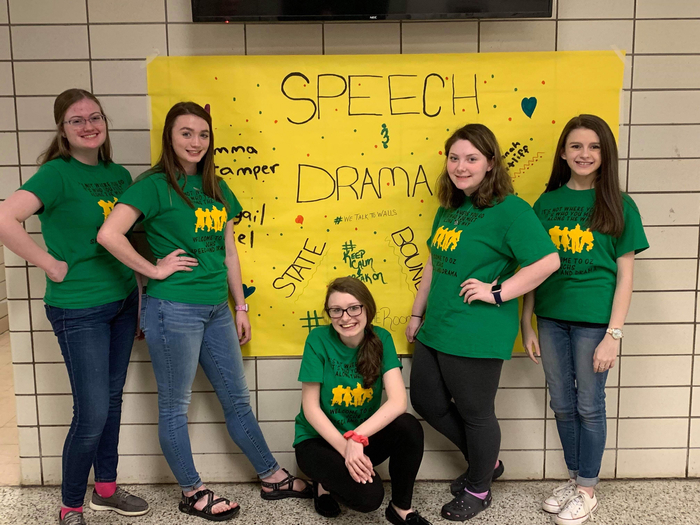 Mrs. Wendy Davis presented "Teaching in Your PJ's: Increasing Student and Teacher Engagement on NTI Day" at KySTE19. Way to go Mrs. Davis! #JCNTI #Eagle4Life @mrsdavis_ky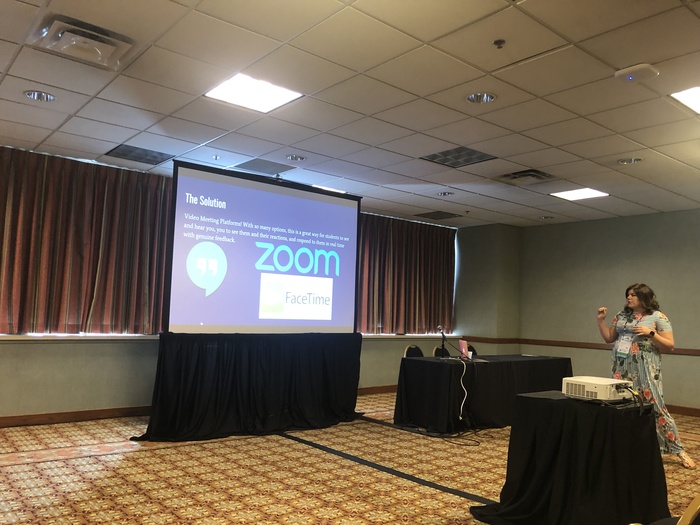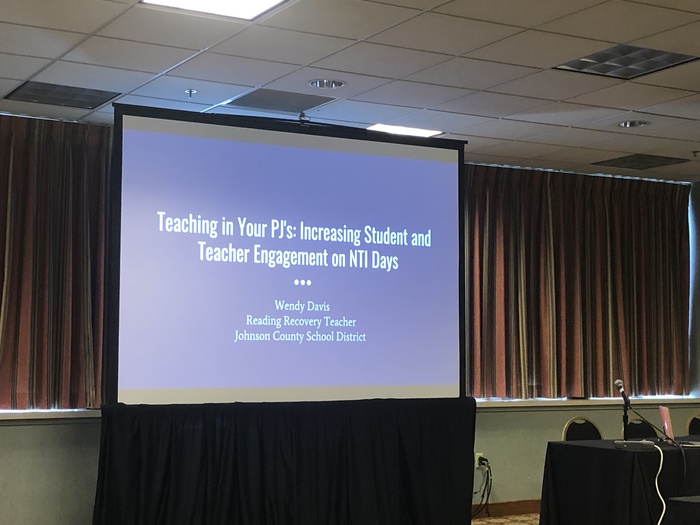 Eagles, reminder that Johnson a county Schools will be closed in Monday, March 18, 2019 for the KY Governor's Cup State Academic Meet. This day off has been scheduled the entire school year. We want to wish all of our FPS, CmPS, and Academic Teams good luck! #Eagle4Life

Flat Gap Elementary is the recipient of the 21st Century Grant! This mean free after school programming for all of our students beginning next school year! It will go from after school until 6:00 pm every day we have school! Students may stay every day and at no cost to the families! This program will offer free after school homework help and tutoring followed by enrichment activities such as: Cub Scouts, Girl Scouts, Rocket Club, Painting and much, much more! More details to follow soon. Special thanks to Mrs. Kimberly Cuetara Gibbons, Mrs. Jessica Webb Mullins and Mrs. Larissa Jo Witten for their hard work and time put into writing this grant for a chance to provide such wonderful activities for the Flat Gap Community!

Remember that Daylight Savings Time begins...set your clocks forward one hour when you go to bed tonight!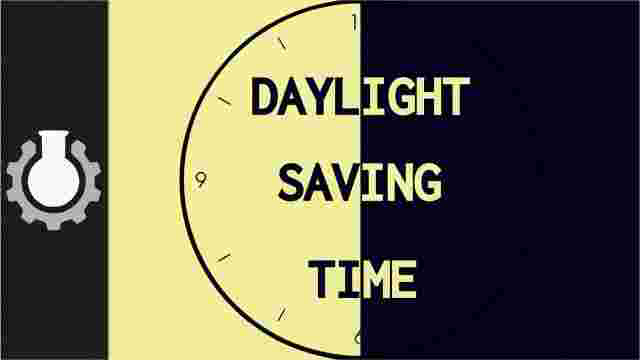 No School in Johnson County today-Friday, March 8, 2019. This will be an NTI Day. Stay safe and get all NTI work completed!!! #Eagle4Life #JCEaglePride

It's time! JC vs. Trinity in the first round of the KHSAA Boys Basketball State Tournament! Let's get it Eagles!!! #JCEaglePride #Eagle4Life #HailCentral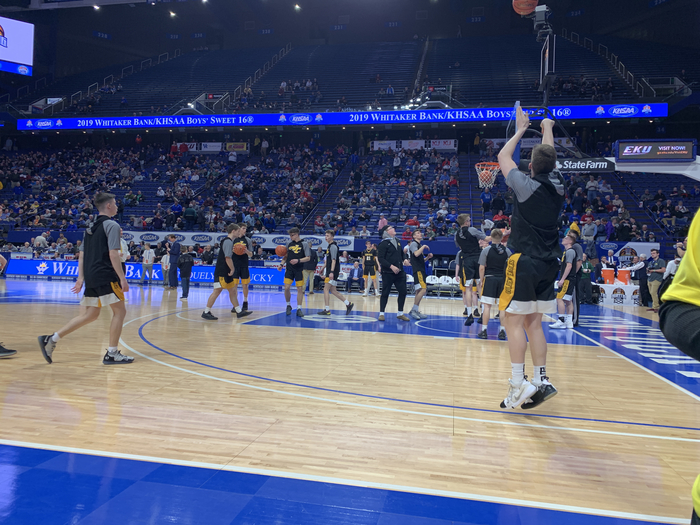 Lady Eagles win!!!! Regional Championship tomorrow night!! #Eagle4Life

It's almost time!! JC Lady Eagles vs. Shelby Valley in the Regional Semi-Finals! Let's get it Lady Eagles!! #JCEaglePride #Eagle4Life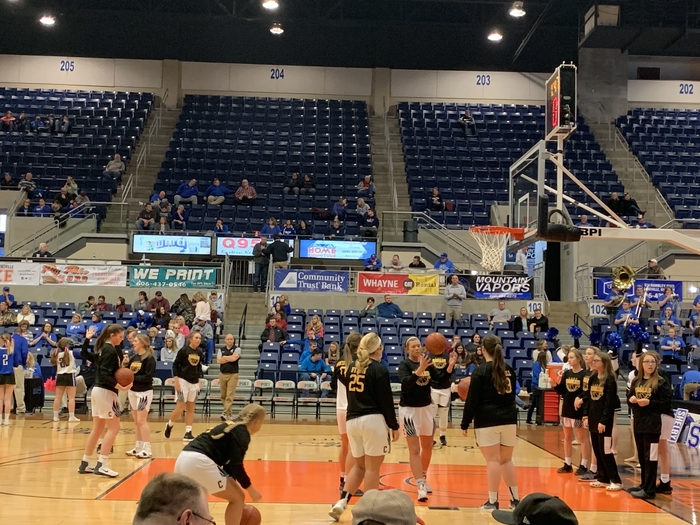 Due to the Johnson Central High School Boys Basketball State Tournament game on Wednesday at Rupp Arena with a 1:30 tip off, there will be no school in Johnson County on Wednesday, March 6, 2019. There will be school tomorrow-Tuesday, March 5, 2019! Attached is a video with an updated school calendar:
https://www.wevideo.com/view/1322021364
Thanks to all of you for your positive and continued support for our kids, staff, and the Johnson County School System..you are much appreciated...GO EAGLES!!!

Members of the JCMS CmPS Team-the JUUL Breakers-met with KY Commissioner of Education @WayneDLewis via telephone conference to discuss Senate Bill 218 dealing with JUULS and other E-Cigarettes. Thank you Commissioner Lewis for taking the time to meet this morning! #Eagle4Life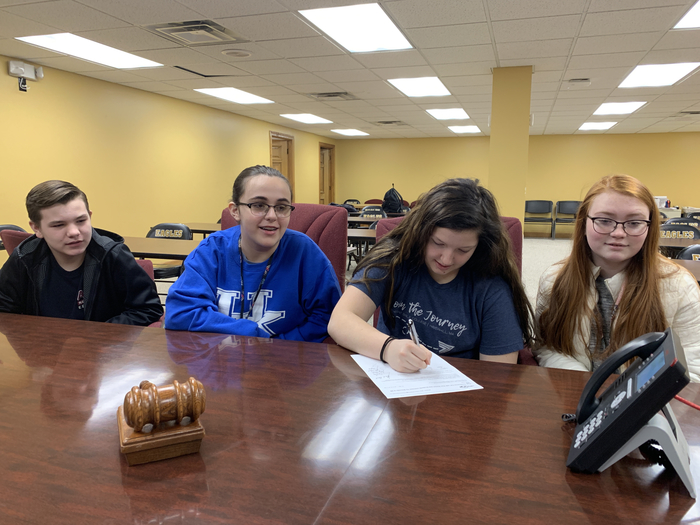 Johnson County Schools cancelled today- NTI Day- just receiving reports of roads getting iced over- especially in Flat Gap Area

Johnson County Schools will operate on regular schedule this morning- reminder that we are releasing early today: Elementary schools will dismiss at 11:30/ JCMS and JCHS will release at 12:00pm.

The Johnson Central High School Boys' Basketball Team wins the Regional Championship!!! #JCEaglePride #Eagle4Life #HailCentral