Congratulations to our Lady Eagles on their big win over Letcher Central, 70-55!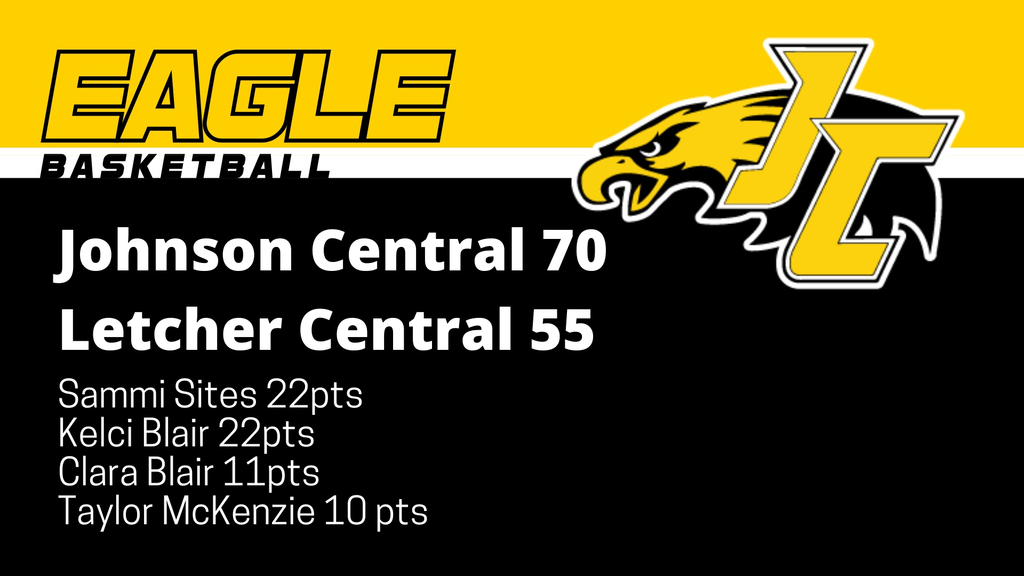 Agriculture science students enjoyed learning how to safely operate a tractor during class today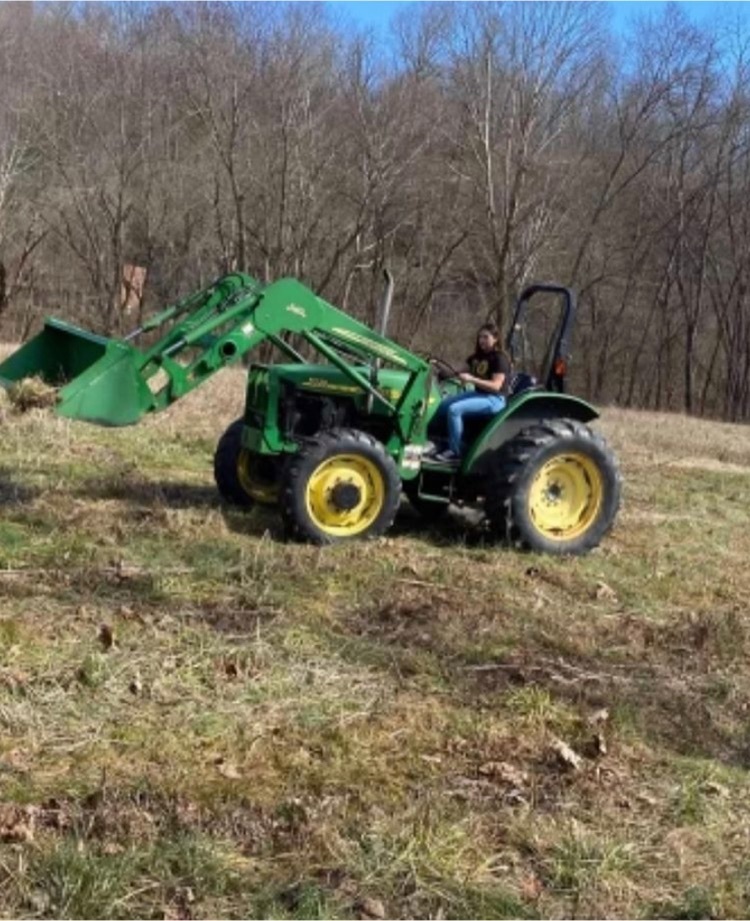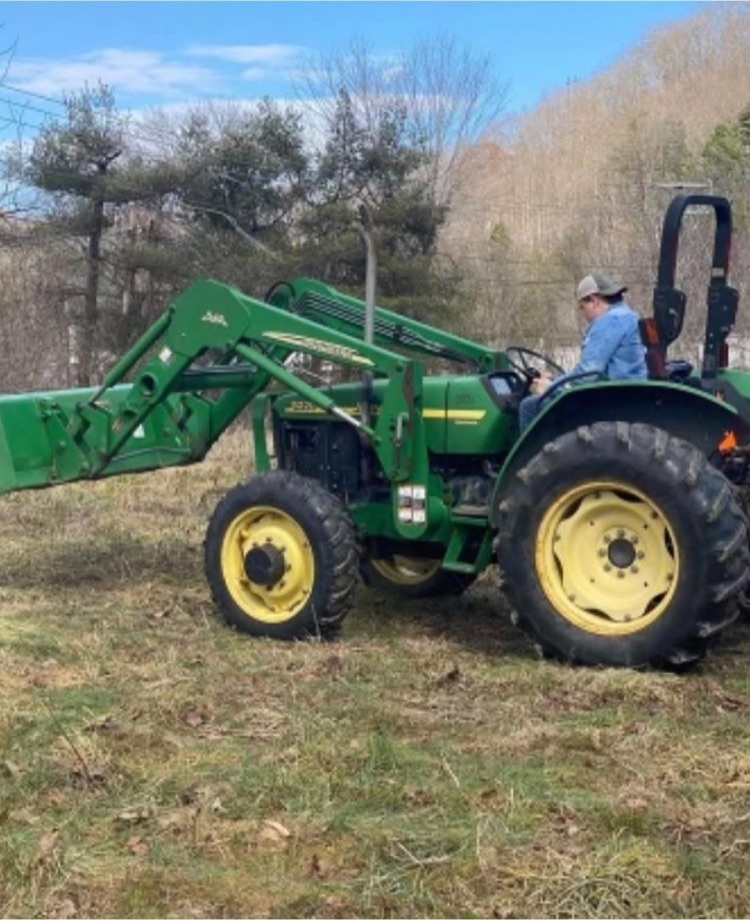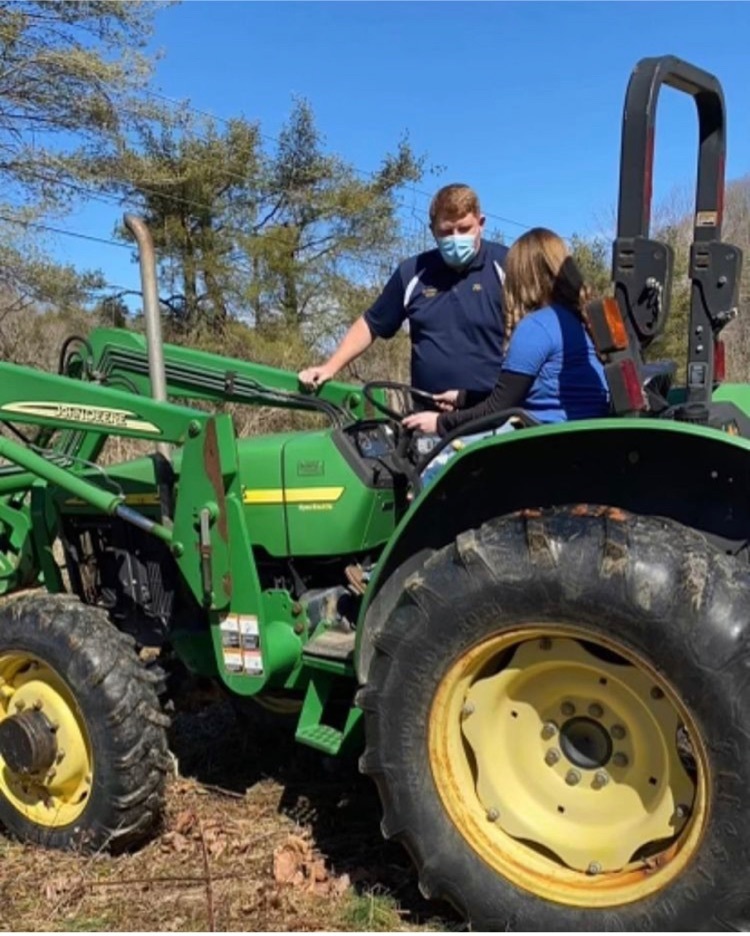 Congratulations to our Lady Eagles on their victory over Lawrence County! Our girls were really scorching the nets from behind the arc, with Clara Blair dropping 7 (!) threes and Taylor McKenzie sinking 4. Another great 15th region victory in the books!
Another victory for JC Basketball tonight on the road at Boyd County! The Eagles are now 14-1 and will face Prestonsburg at home on Wednesday night.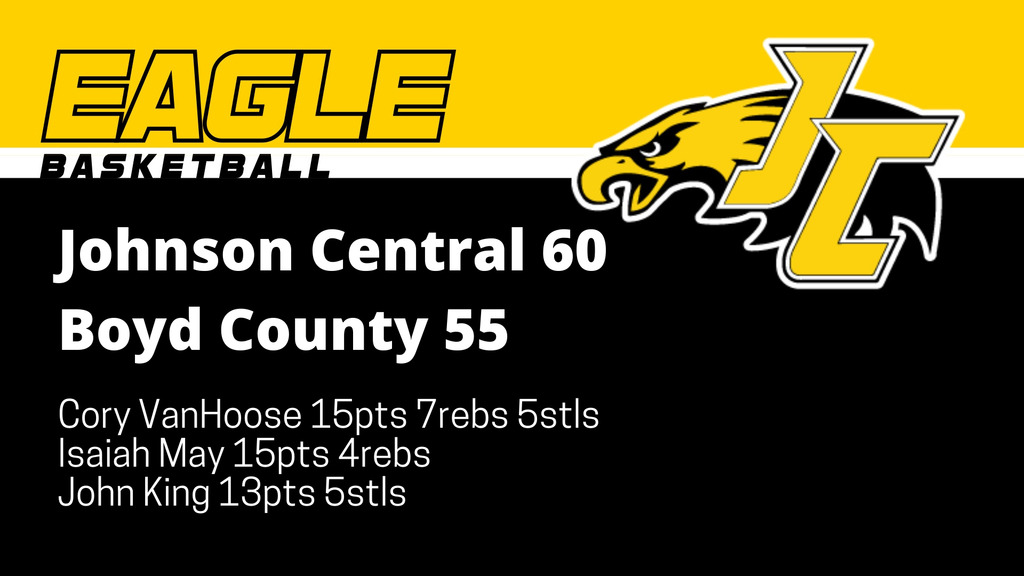 Congrats Eagle Hoops on your 85-70 win over Breathitt County! Top stats: @isaiahmay42 20pts 8rebs @CoryVanhoose 19pts 9rebs @John_king30 18pts 5rebs The Eagles shared the ball well with 20 team assists; PGs McKenzie and Rice dropping 5 dimes a piece.
Good luck to our Golden Eagles as they face Breathitt County tonight at home. JV starts at 6, Varsity at 7:30. Go Eagles!

Johnson County School District Closed No Click-and-Soar instruction Thursday, February, 18, 2021 Due to Weather & Power Outages Stay safe & warm!
Congrats to the Lady Eagles on their big district win over Martin County, 48-33. The Eagles are 3-0 in 57th District play. Leading scorers: Sammi Sites 16pts Kelci Blair 13pts Taylor McKenzie 9pts Way to go, ladies!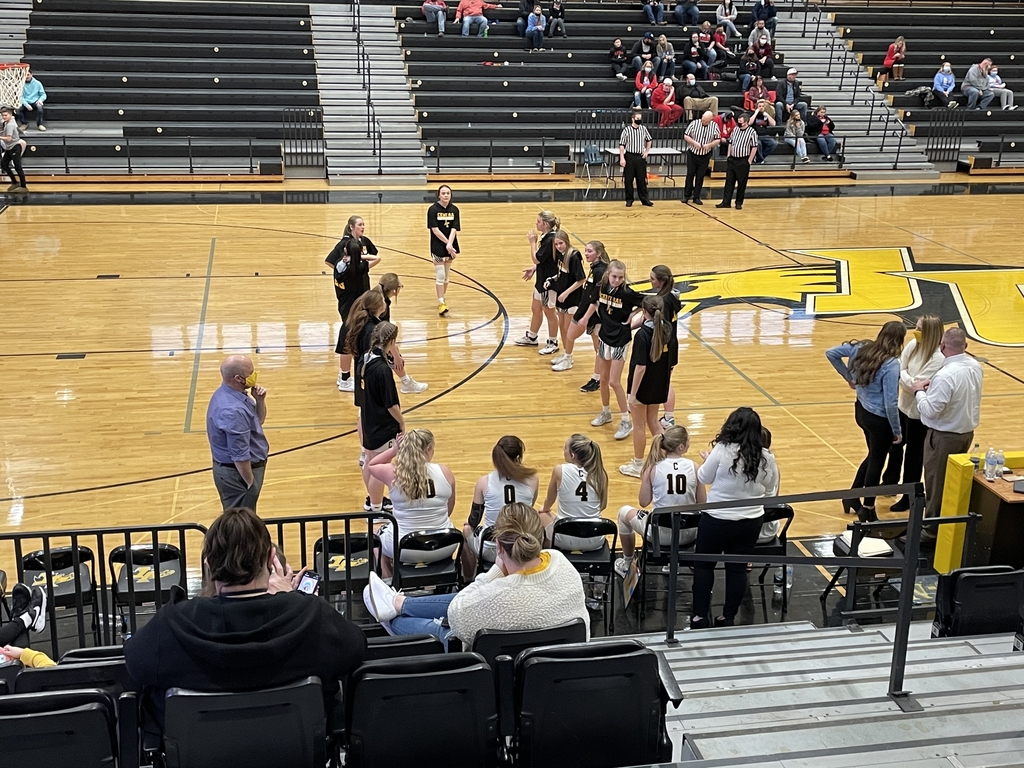 Our 3rd ranked JC wrestling team has improved their dual record to 22-2 this weekend with big wins over Louisville St. X (48-18) and Madison C (60-9), Ashland (64-9), Great Crossing (62-12), Martin County (68-15), Pikeville (81-0) and Montgomery Co (81-0). We are so proud of our wrestlers and coaches!
Congratulations to our Golden Eagles for their road victory over Shelby Valley! Tonight's stat leaders: FINAL (BOYS) Johnson Central defeats Shelby Valley on the road, 71-47. Stat leaders: Isaiah May 18pts 4reb Cory VanHoose 13pts 3rebs 4ast Grant Rice 10pts 5rebs 6ast John King 10pts 5rebs Kamen Slone 10pts 3rebs Another great team effort! That's the 8th straight win for the Golden Eagles, who face the Cardinals in 57th District action on Thursday at Martin County.
Last night against Paintsville, Senior Cory VanHoose sank his 27th consecutive free throw, breaking the Johnson Central school record for Consecutive Free Throws Made. Awesome work, Hoose!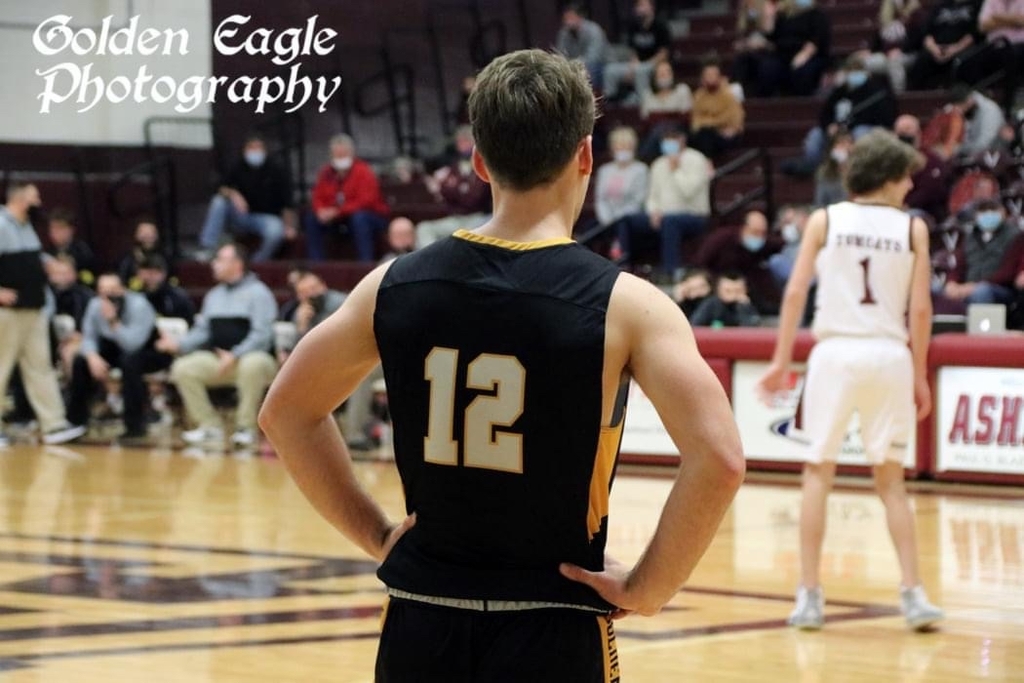 Congrats to Golden Eagle basketball on their 64-57 victory over Paintsville tonight on the road! The Eagles blanked the Tigers 2-0 in district contests. Tonight's stat leaders: Isaiah May 24pts 8reb Cory VanHoose 17pts 6reb John King 12pts 5reb Such a great team effort and true leadership by our seniors. Awesome game, Eagles!

Due to the likelihood of inclement weather this week, Johnson County District has altered our meal pickup schedule. The five-day breakfast & lunch bulk boxes for kids age 18 & under will be available for pickup today from 9:30 a.m. to 5:30 p.m at all Johnson County School locations.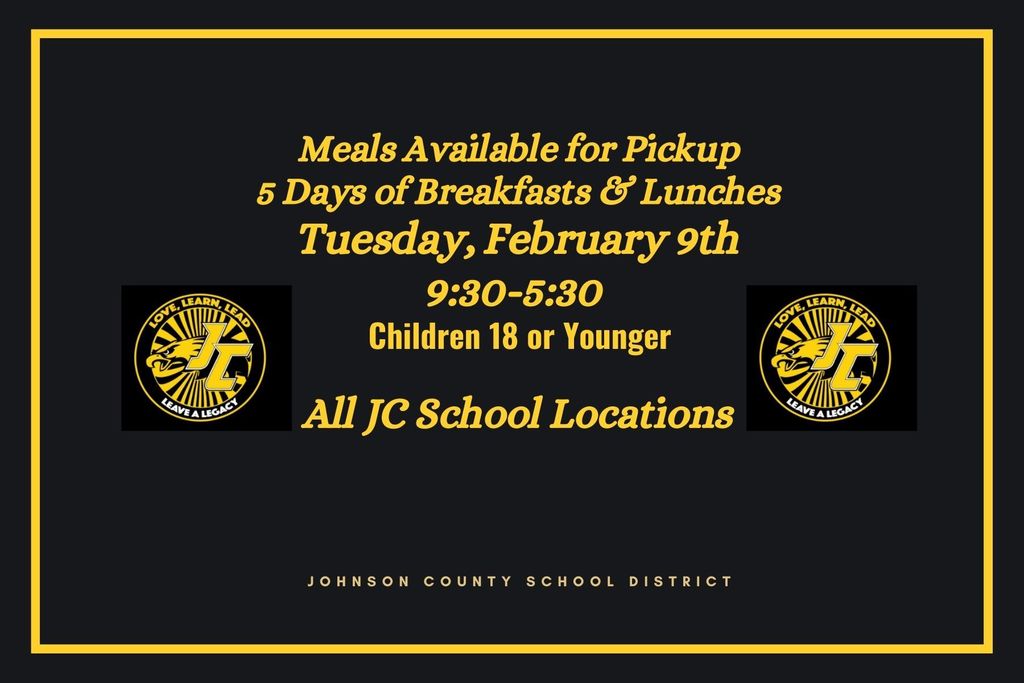 Congratulations to the JCHS Speech Team for receiving Regional Runners-Up in the Appalachian Regional KY High School Speech League today! All Team Members advanced to State Competition in March! Congrats to Emma Stamper for receiving Regional Runner Up in Prose Reading! Team Members: Taylor Adams Abigail Daniel Haley Sorrell Emma Stamper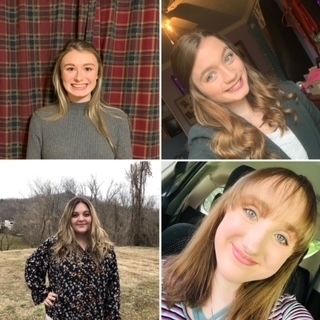 Anyone interested in this year's spring musical, Matilda, should join the Google Classroom for more details. (code: kfc7z4c) Auditions will be Saturday, February 6th. If you have any questions, please contact Ms Warne via the Google Classroom OR by email (
emily.warne@johnson.kyschools.us
)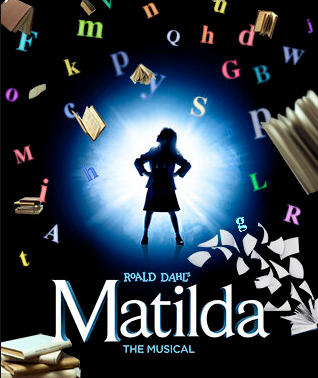 JCHS Academic Team is District Champs! 🦅1st Place in Quick Recall 🦅1st Place FPS 🦅All 15 testers placed and advance to Regions 🦅All 3 Written Comp writers placed and advance to regions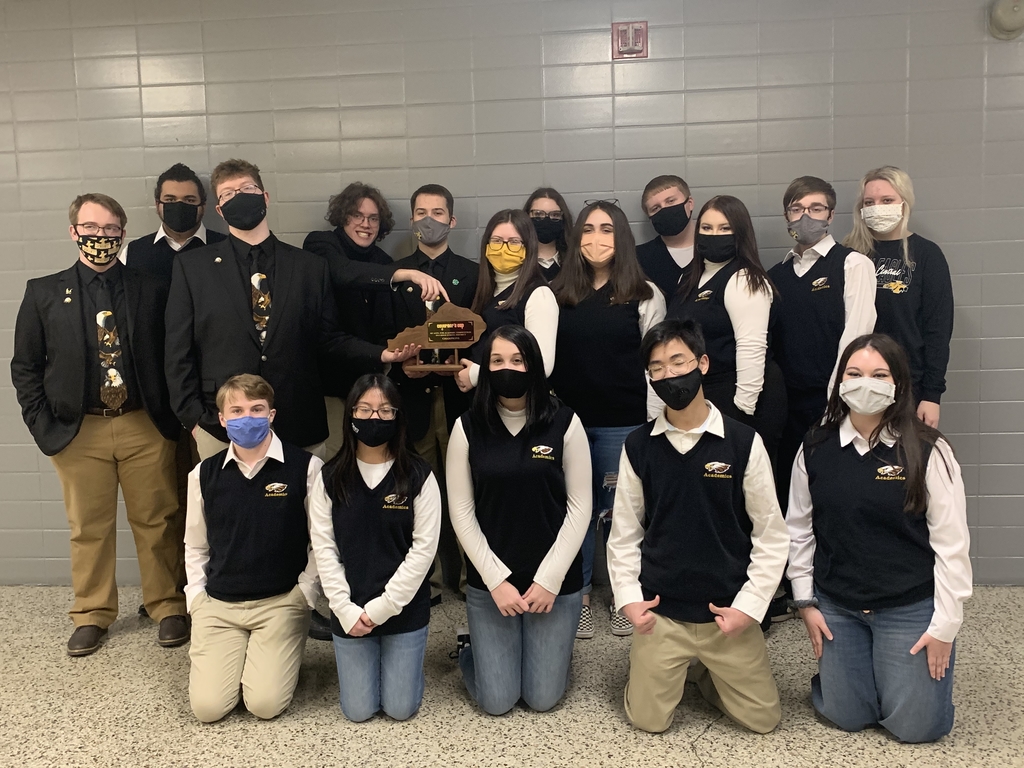 Tonight's girls basketball game against Floyd Central has been postponed. Makeup date and time TBD.
IMPORTANT INFORMATION: There will be limited tickets at the gate for both Johnson Central games tonight. JCHS Girls vs. Shelby Valley varsity will start at 5:30. The gym will be cleared at the conclusion of the game. The doors will not open for the JCHS Boys vs. Paintsville game until 8 pm. The game will start at 8:30. Do not arrive early for the game. The doors will not open until 8 pm. Tickets are $6 and no passes will be accepted. In order to keep an accurate count, you will have to purchase a separate ticket for each game. When the limited capacity is reached, ticket sales will stop.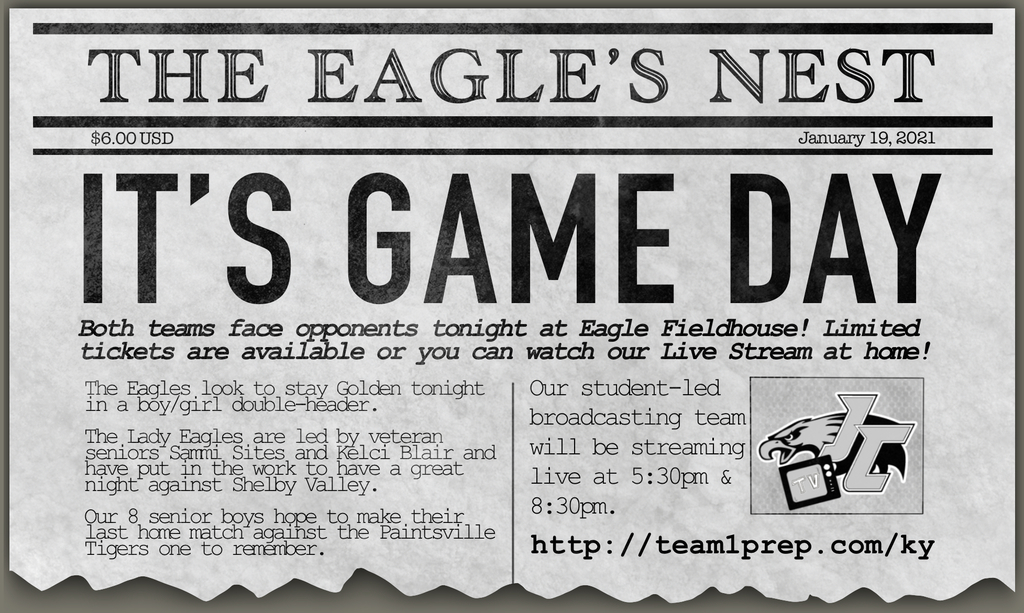 ATTENTION JCHS STUDENTS!! If it is getting close for you to get your driver's license then you need this class, please go to the web page listed and register!!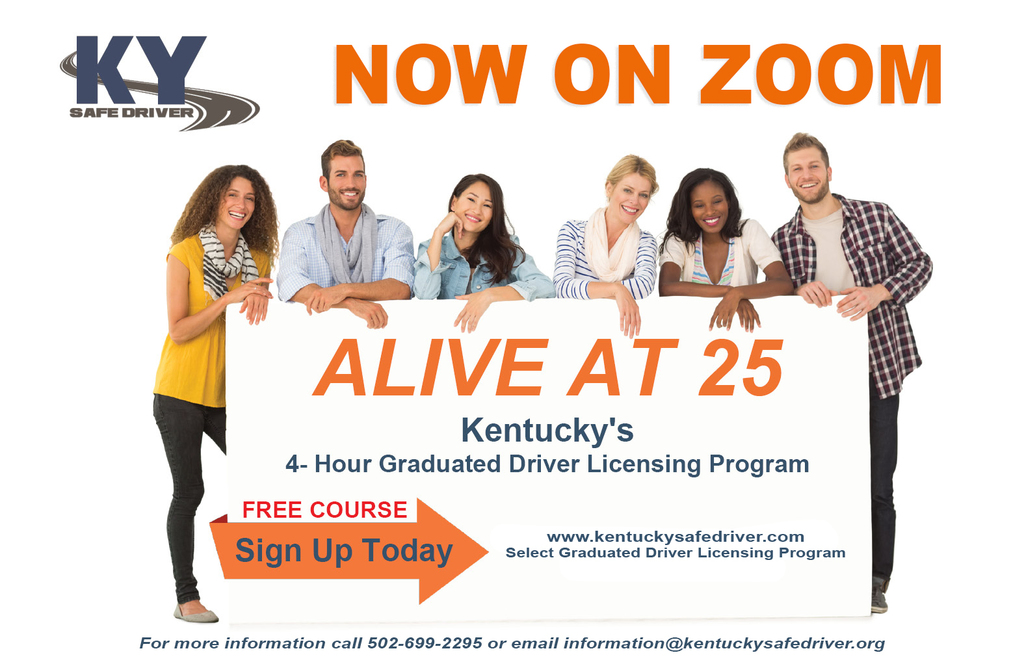 It's #GameDay tonight at Johnson Central! Our girls will face Shelby Valley at 6PM and our boys will take on the Paintsville Tigers at 8PM. You can watch our student-led broadcast LIVE from home at
http://team1prep.com/ky
Go Eagles!