Fresh Dog Treats bagged and ready to go. Let Mr. Ross or Mrs. Loney know what flavor you would like. Dog Treats are $6 per bag.

Ms. Angie's Culinary I and Culinary II classes are designing Food Trucks complete with menus and business plans! Check out these future businesses!🍔🌮🧁 #Eagle4Life #CTE #FoodManagement #KidsCook #InstaSkills #InstaJobs #JCSchools #CTEWorks #Apprenticeship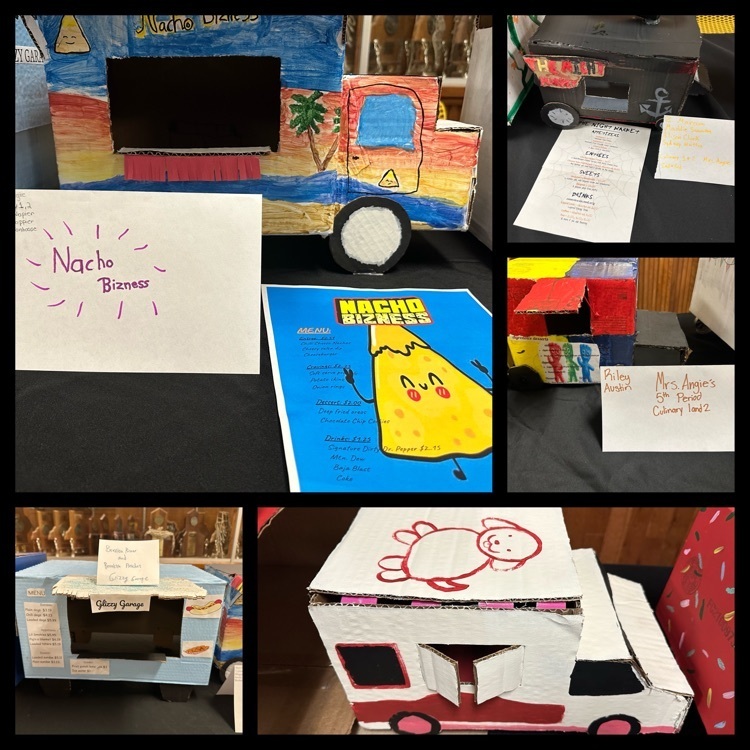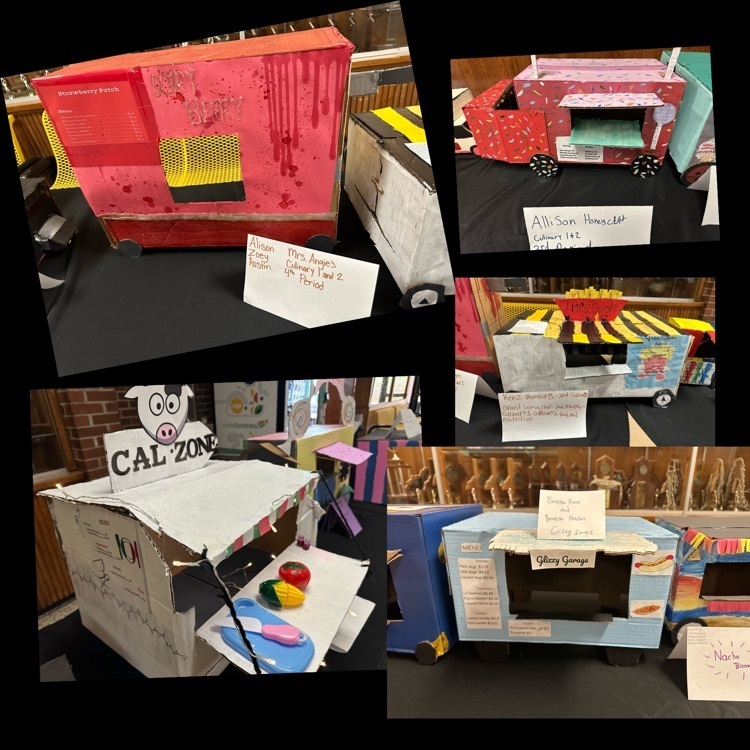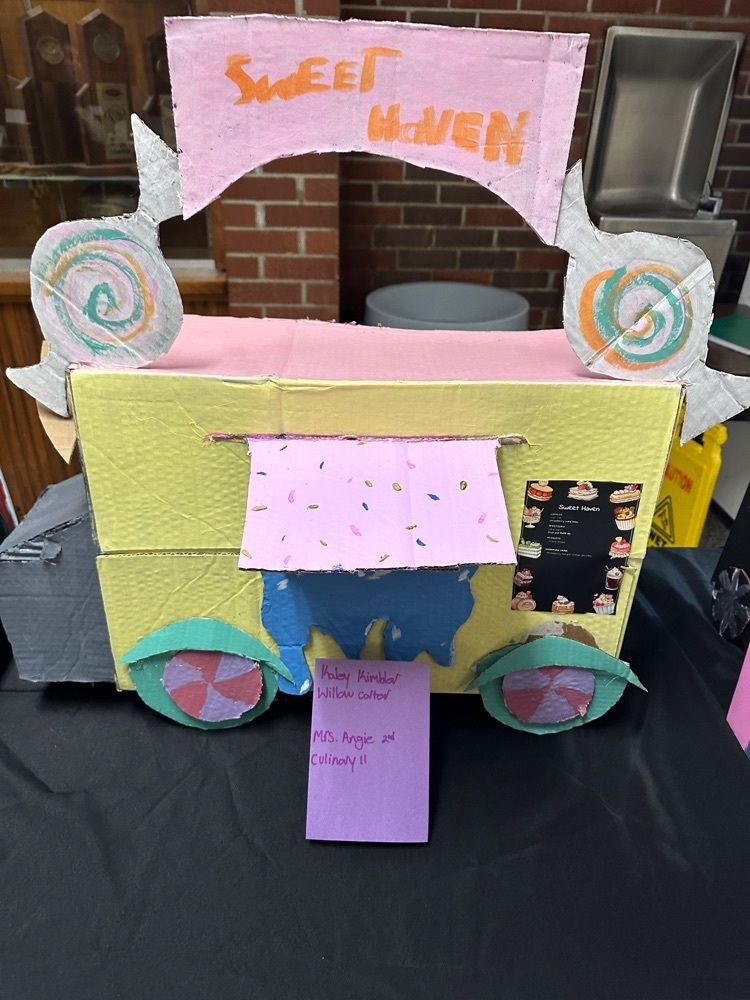 Representatives from the Pikeville Medical Center recruitment office spoke to juniors and seniors about job possibilities as well as scholarships, educational assistance and sign on bonuses!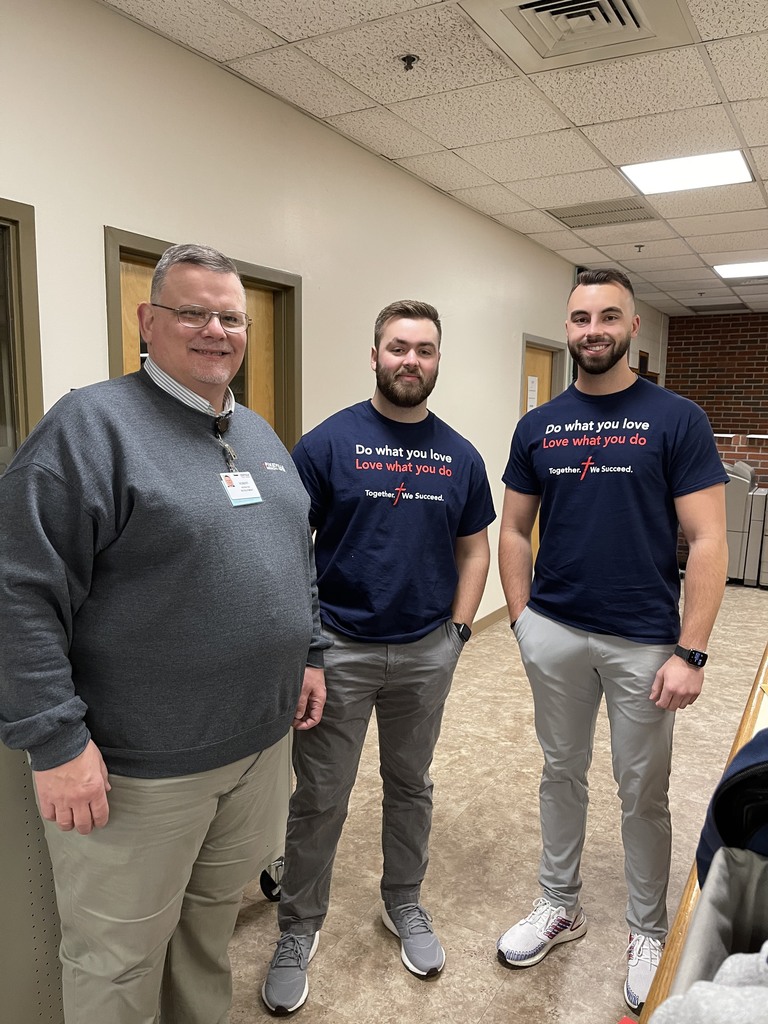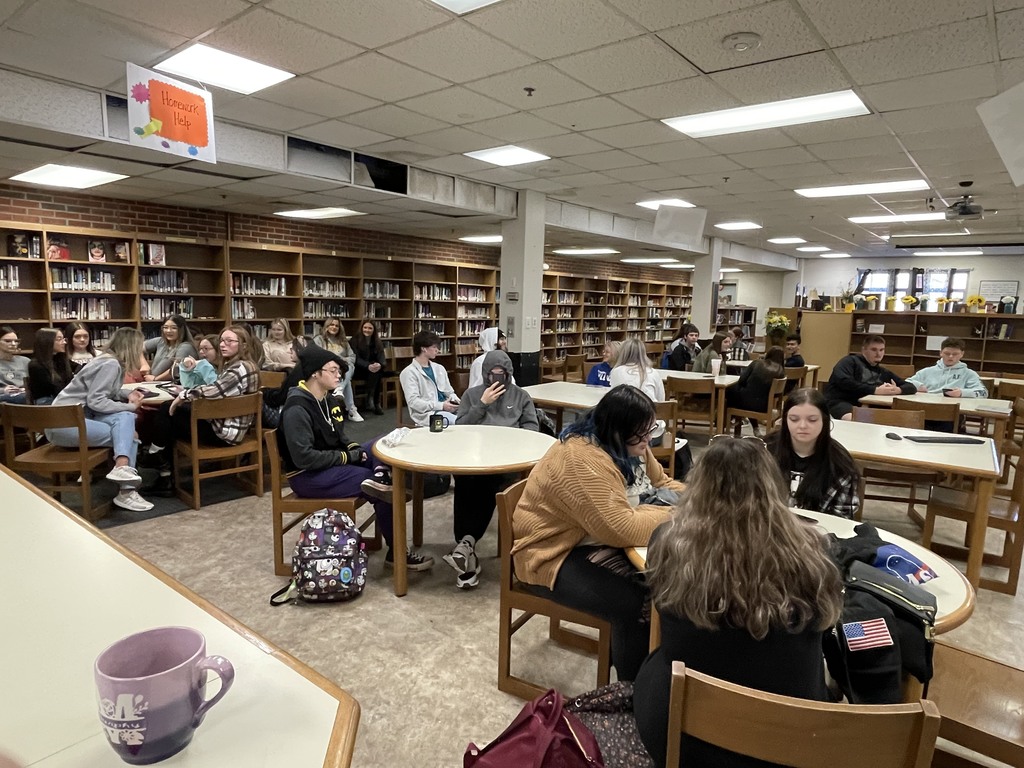 Congratulations to these Seniors who have earned their pink college ready graduation cord! Riley, Wyatt, Hannah, Shaden, Josh, Nathanael, Brianna, Samantha, and Alex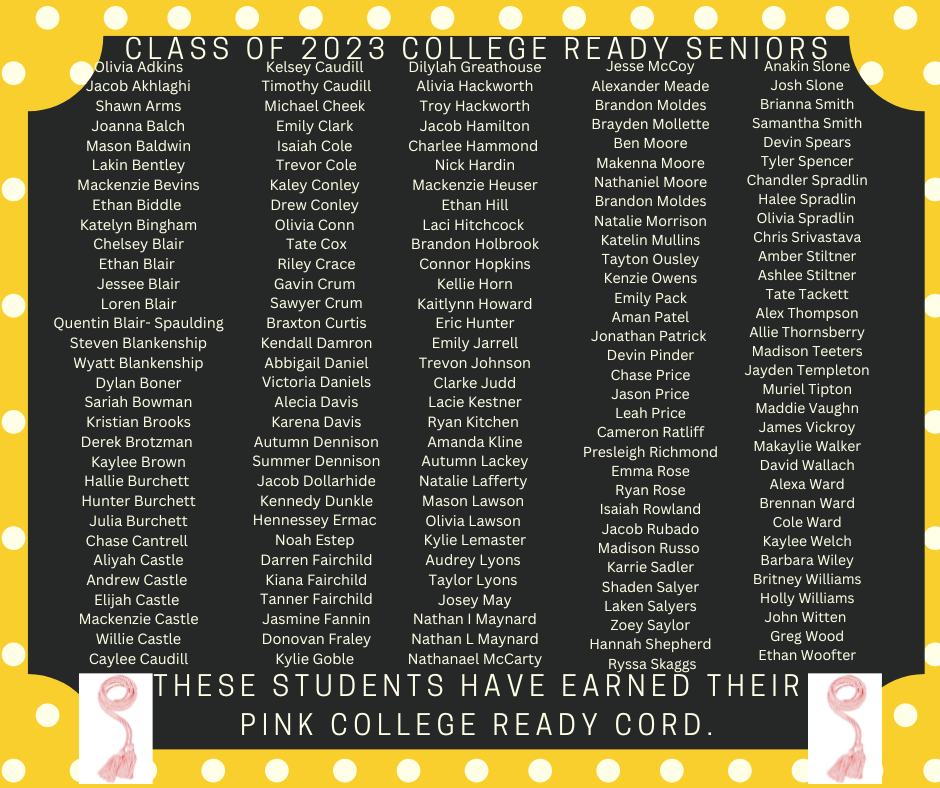 Congratulations to these students who have joined our list of Postsecondary Ready Seniors! Henry, Timothy B, Madison, McKayla, Kenneth, Ethan, Adri, Summer, Timothy P, Markus, Samantha, Matthew, Kaden M, Kaden S, Robert, Steven, and Austin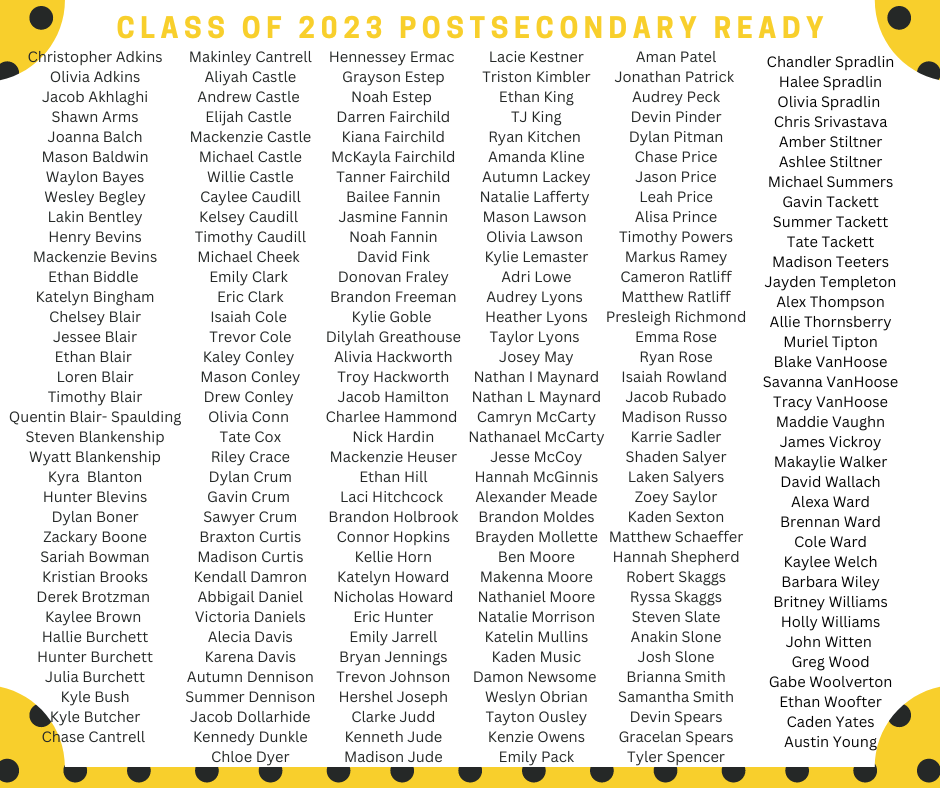 Senior Pictures from 9-1
Our Young Women Lead club will meet today during Eagle Enrichment!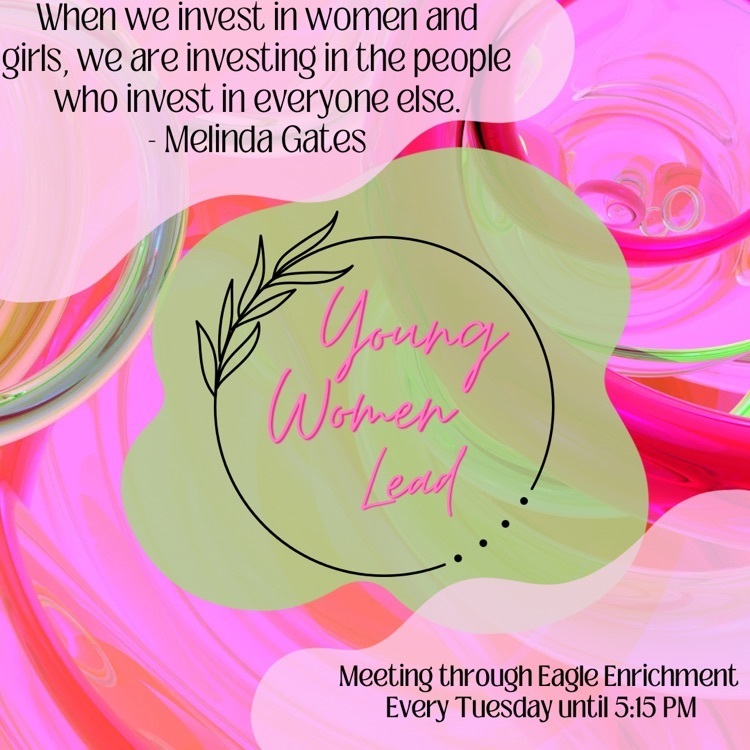 JCHS Aviation students taking flight. RC airplane Extra 300. #ThePowerOfOpportunity #JCEaglePride #JCEagles #moreopportunity #aviation #Eagle4Life @JC_Schools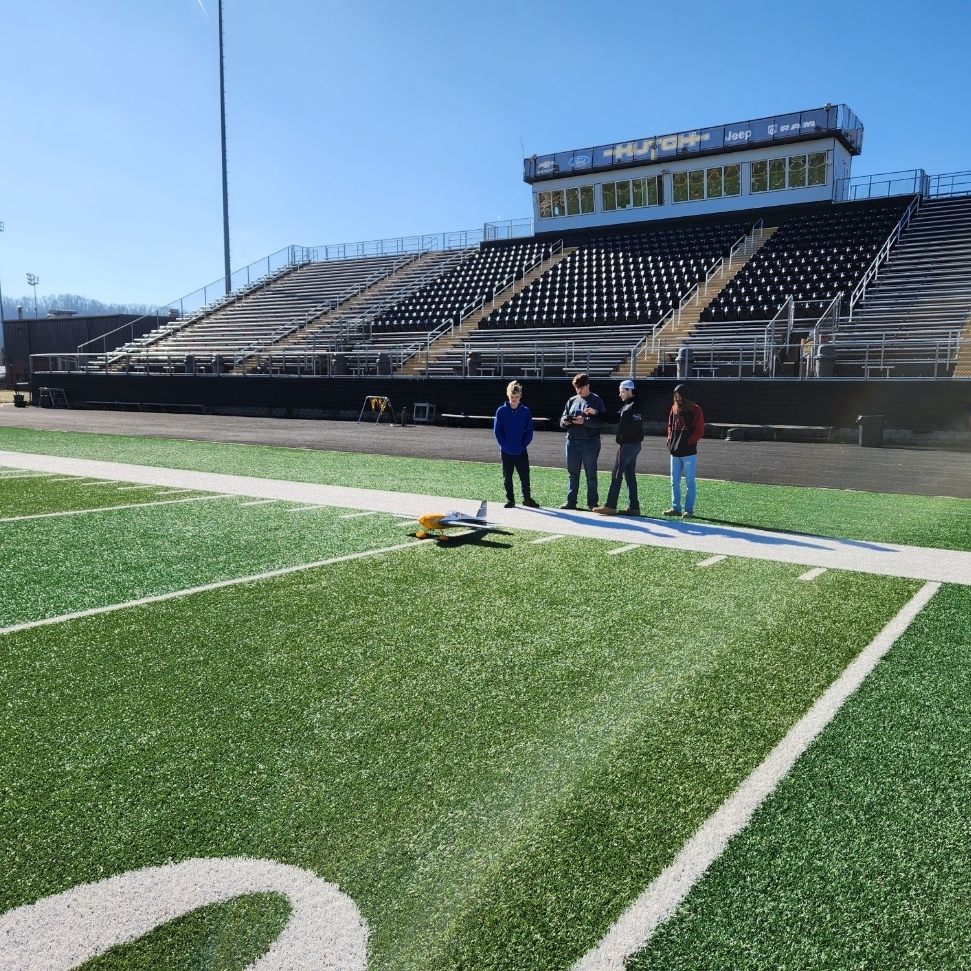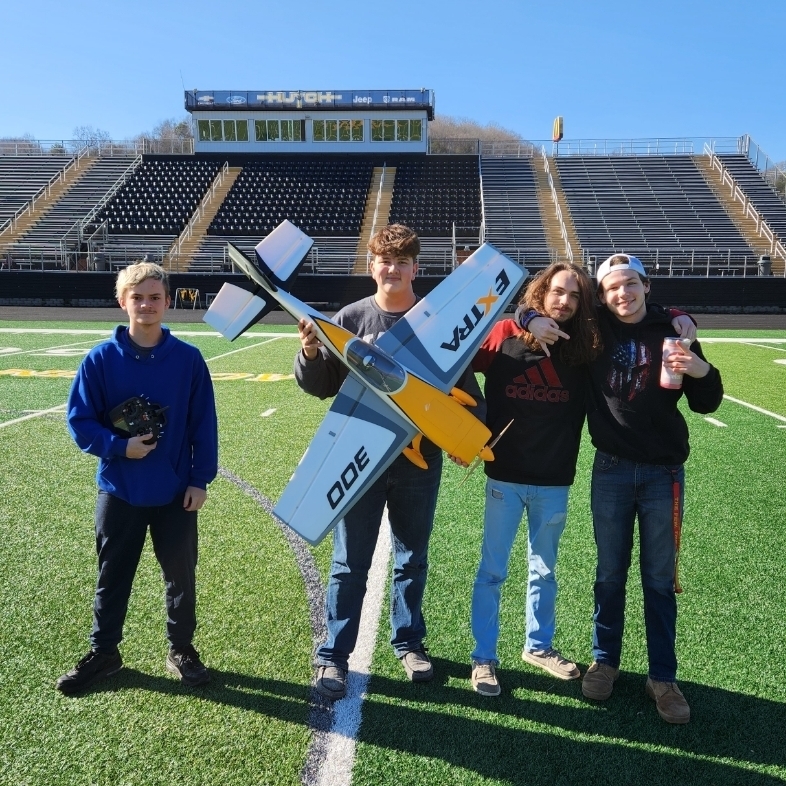 Old Yearbooks for Sale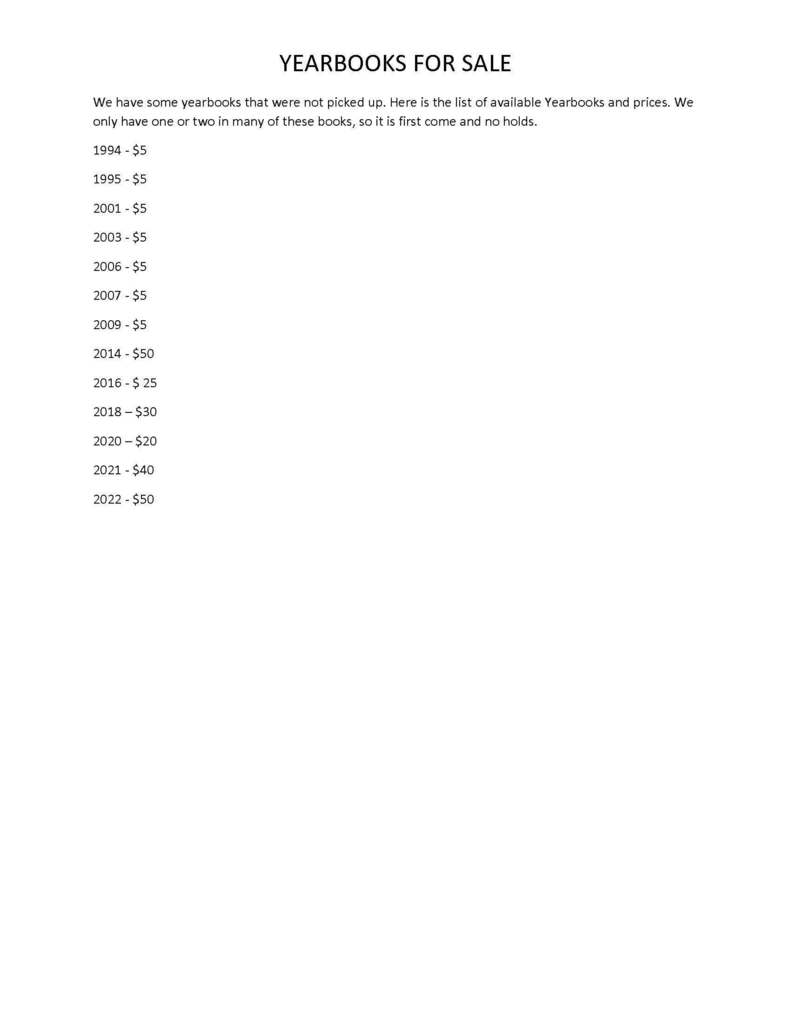 The JCHS Academic Team are 57th District Governors Cup Champions! Competition results: Math 1st Paris Short 2nd Bryce Ferguson 3rd Anakin Slone Science 1st Bran Campbell 2nd Elijah Pelton 3rd Gabe Howell Social Studies 1st Ben Moore 2nd Simon Thach 3rd Jacob Akhlaghi Language Arts 1st Hannah Piedad 2nd Paula Lam 3rd Adara Campbell Arts and Humanities 1st Suzy Kretzer 2nd Constance Martin 4th Dakota Shepherd Composition 2nd Keyo McGinnis 3rd Grace Blackburn Quick Recall: 1st place FPS: 1st place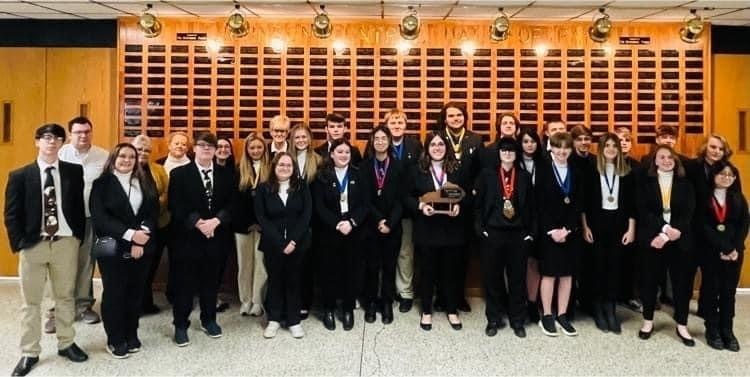 Good luck to our JCHS cybersecurity teams competing in CyberPatriot today in national-semifinals!!! A big thank you to BSCTC Cybersecurity Professors Dr. Kathryn Miller and Cindy McKenzie who are able to support the Cybersecurity teams through the GenCyber Student Academy grant. The STLP Team: Coach Susie Knott Mentor Andrew Castle Students: Ryan Rice, Grace Blackburn, Adyn Fairchild, Brannan Campbell, Alexis Bentley, & Kelsie Phillips Awards: 1st place for the State Silver Tier & 3rd place in the overall all-tier State Award. The CyberEagles: Coach John Robinson Mentor Andrew Castle Students: Seth Blackburn, David Wallach, & Alex Meade, and Darren Fairchild Awards: 2nd place in the State Silver Tier Congratulations!!!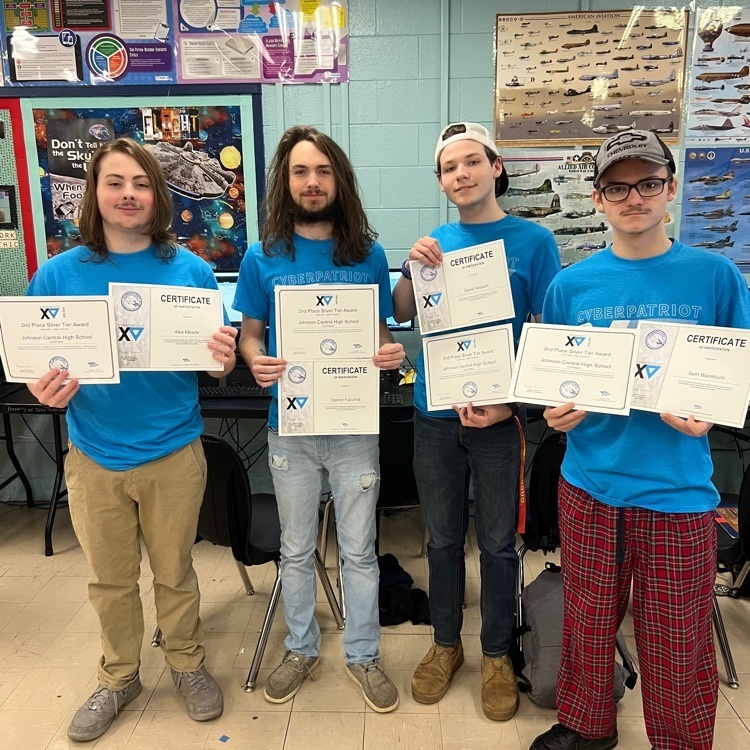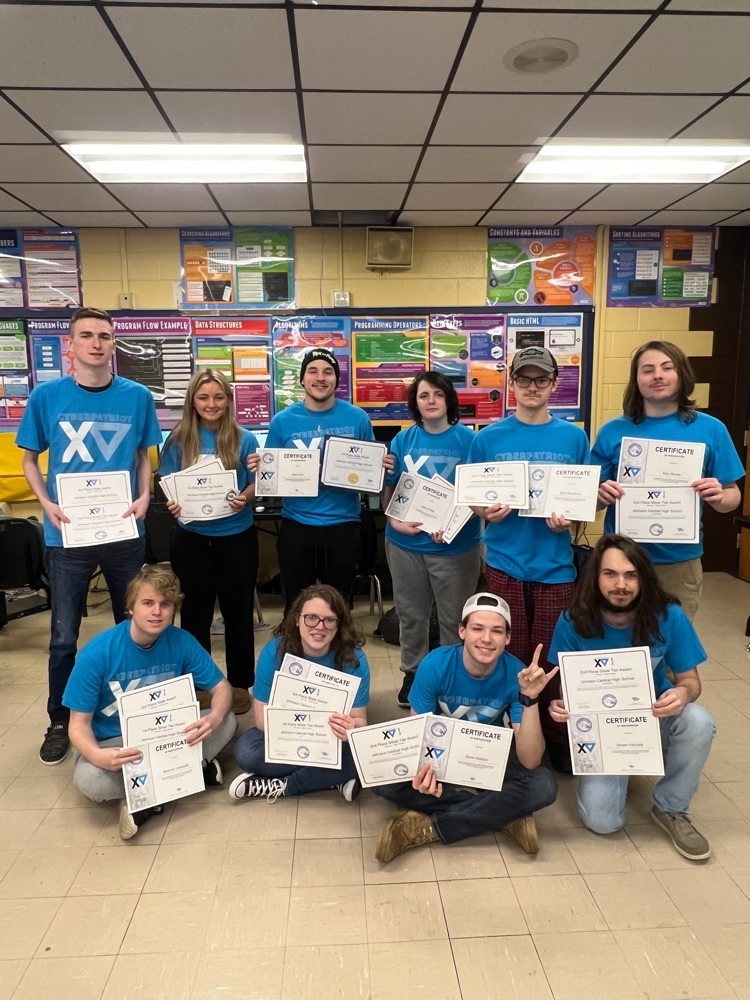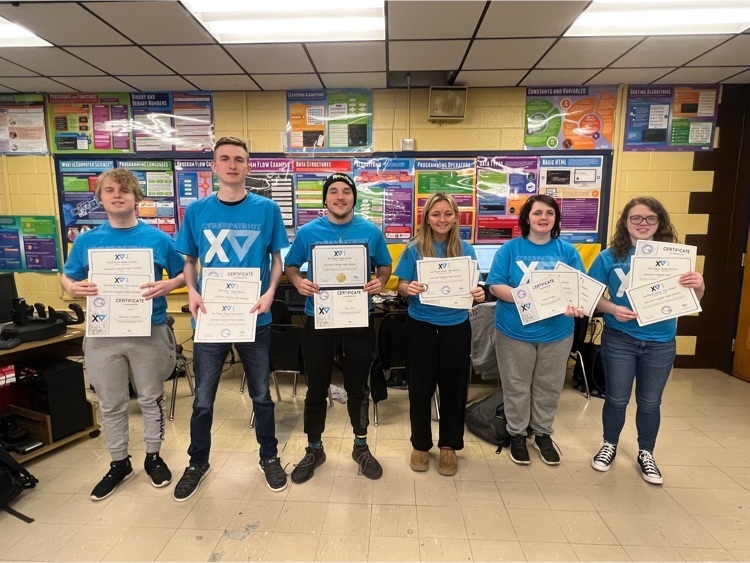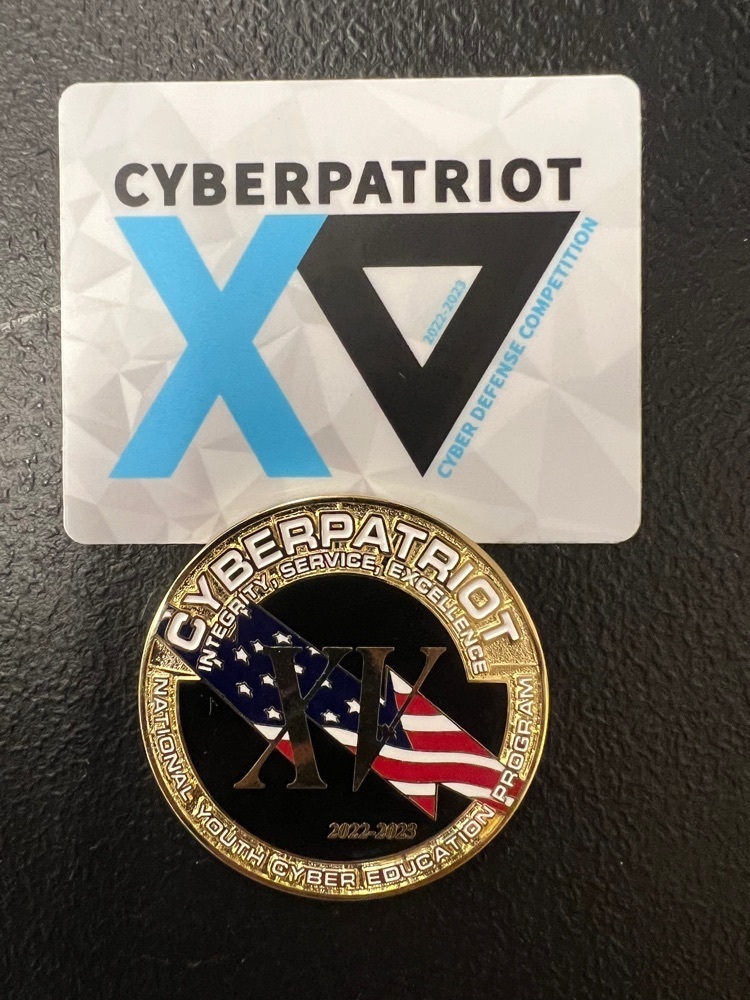 JCHS FCA students meet Friday mornings for prayer and fellowship. All students are welcome to attend. Just look at these students enjoying music and free donuts!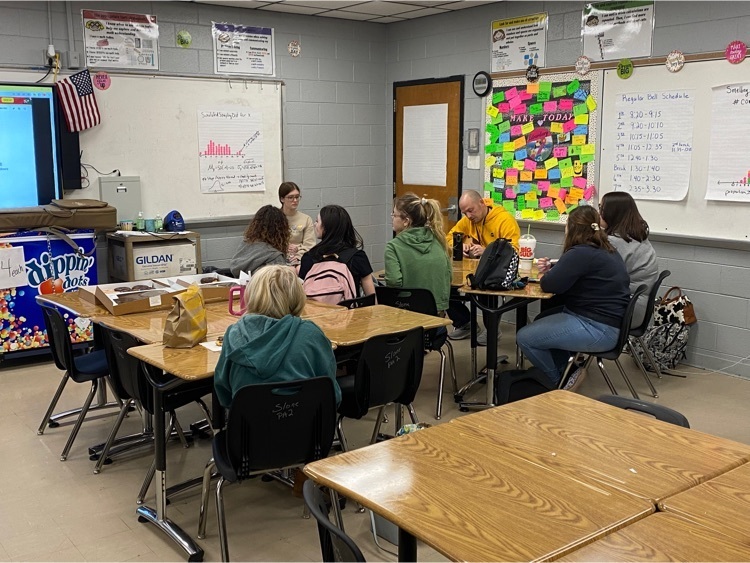 Students in Parenting and Relationships reviewed various articles focused on postpartum issues and care. After reviewing the articles, they collaborated with their classmates to determine if anyone had similar findings of new information.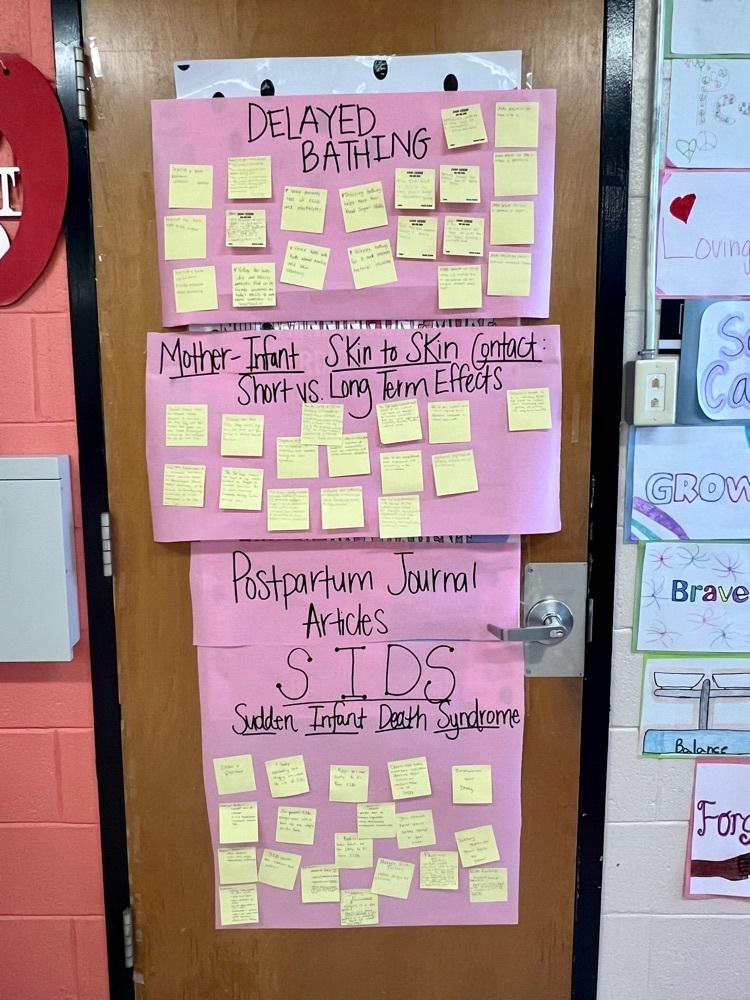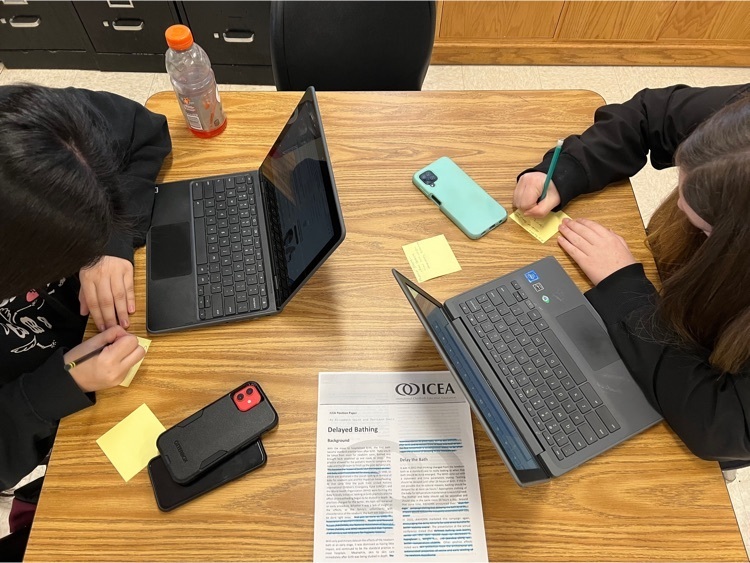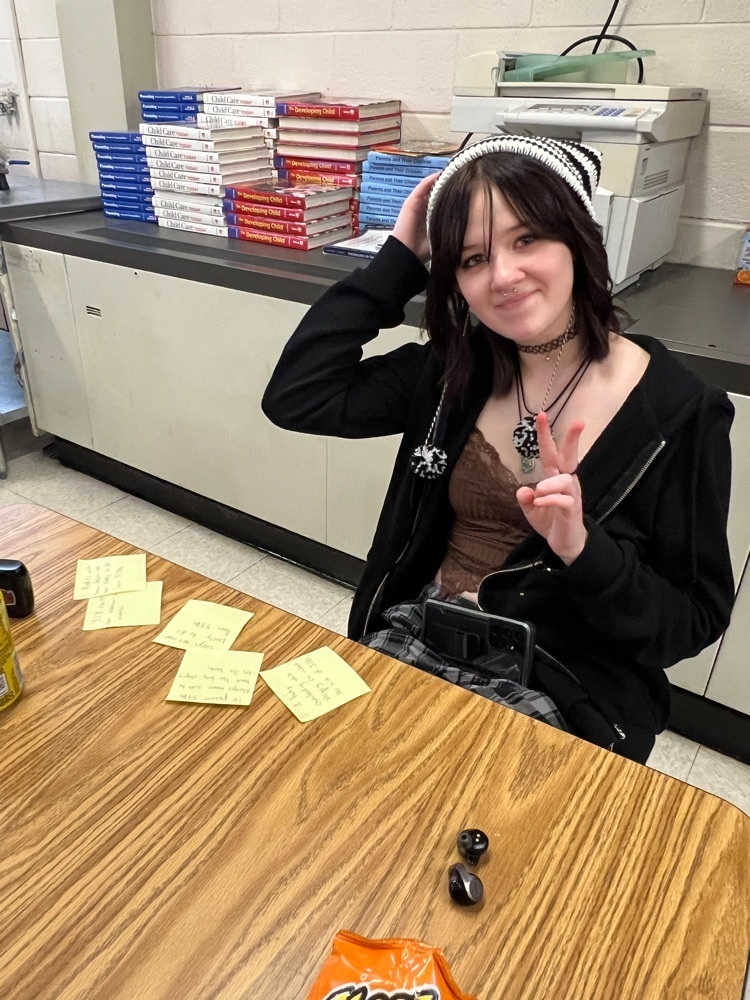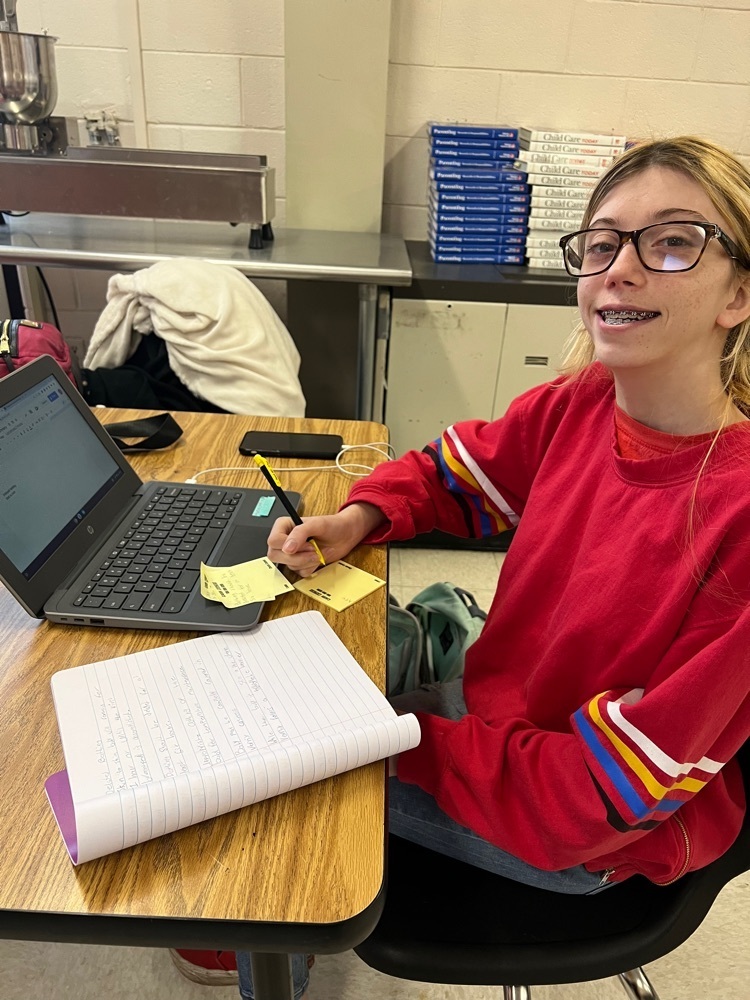 Students in our ECE pathway are currently completing the training, Orientation for Early Care and Education Professionals. Today's activity focused on the 4 types of child abuse. Students worked to categorize examples, behavioral indicators, and physical indicators of each area.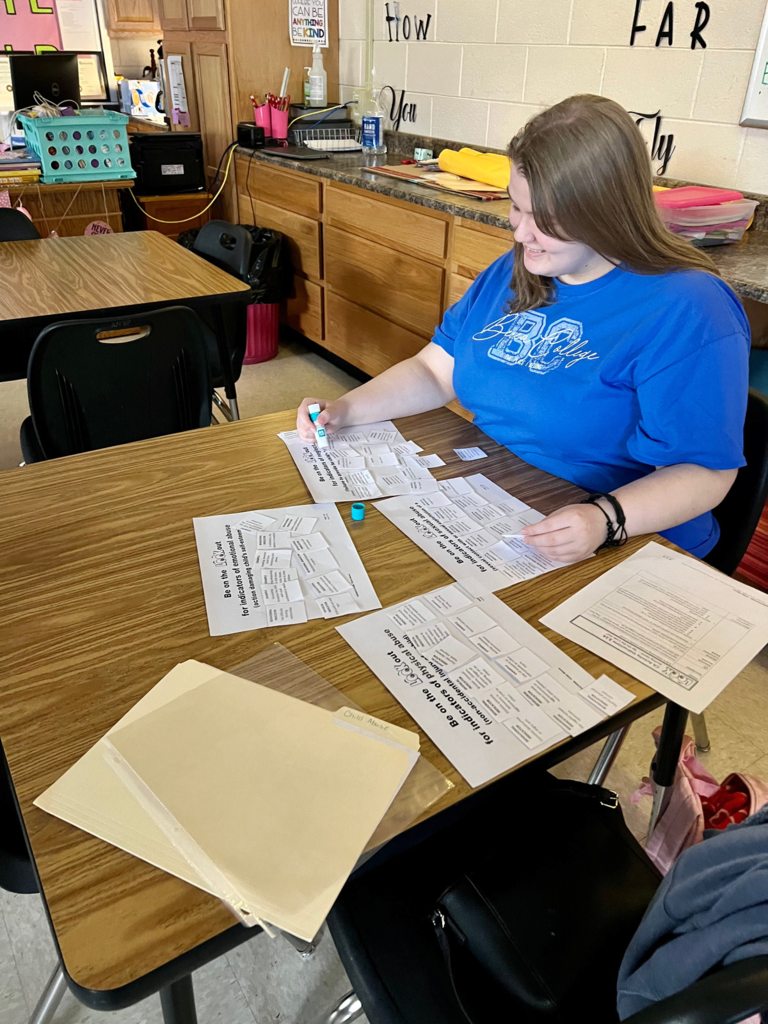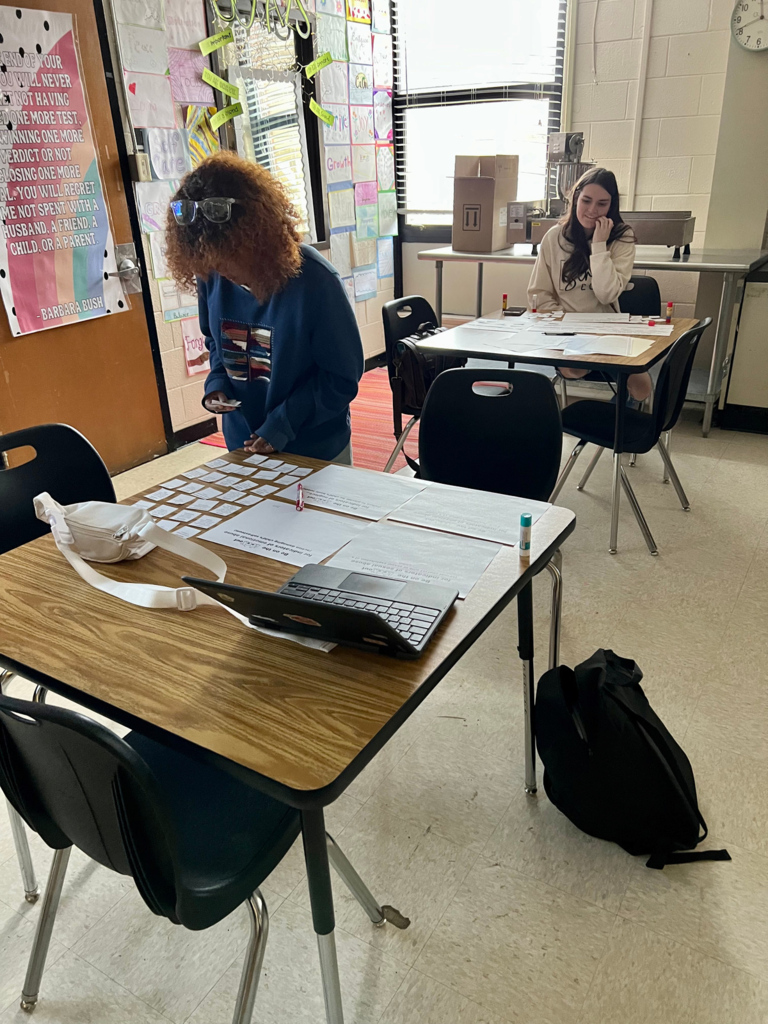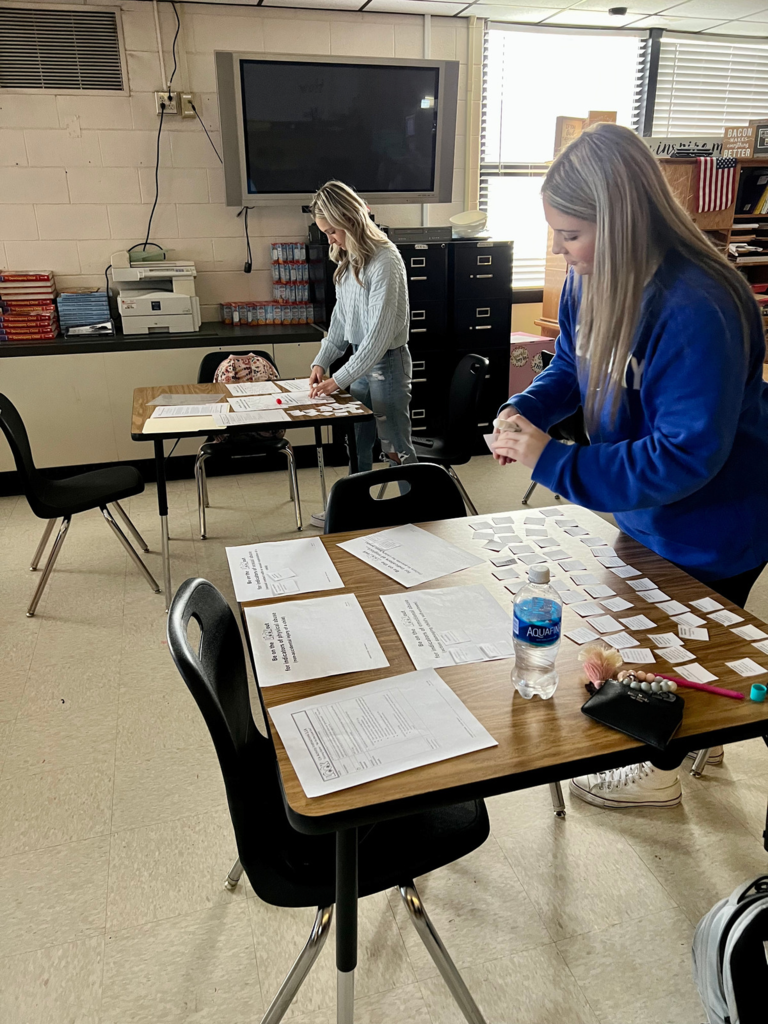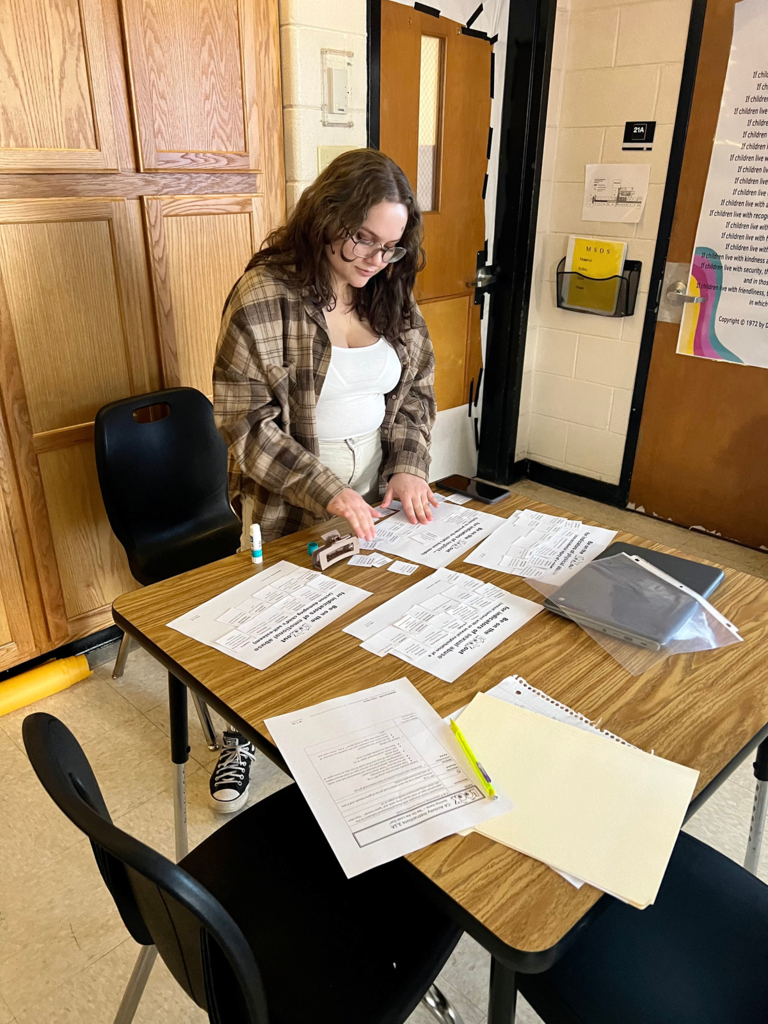 Mark your calendars for the next parent/teacher conference!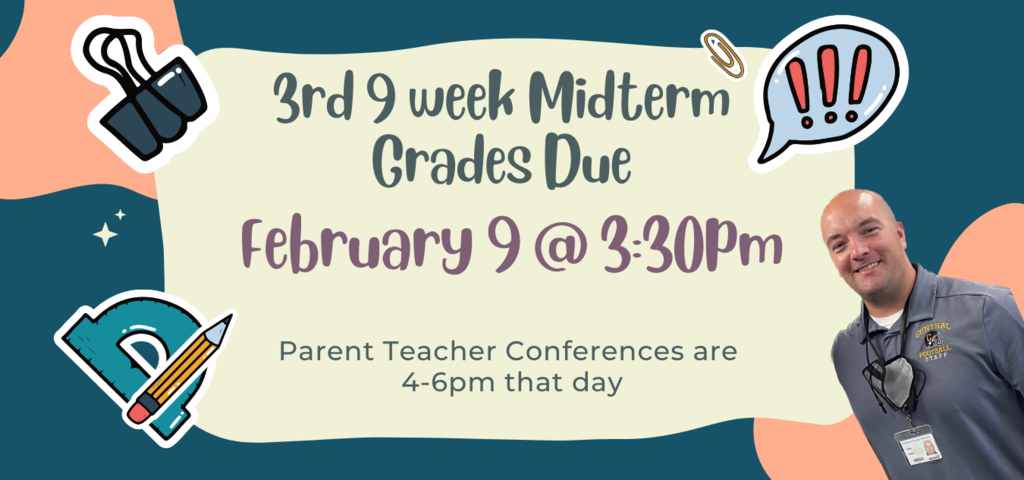 Congratulations to Ethan Biddle on being selected as a recipient of the Brown Foundation Scholarship from Georgetown College. This amazing scholarship provides full tuition!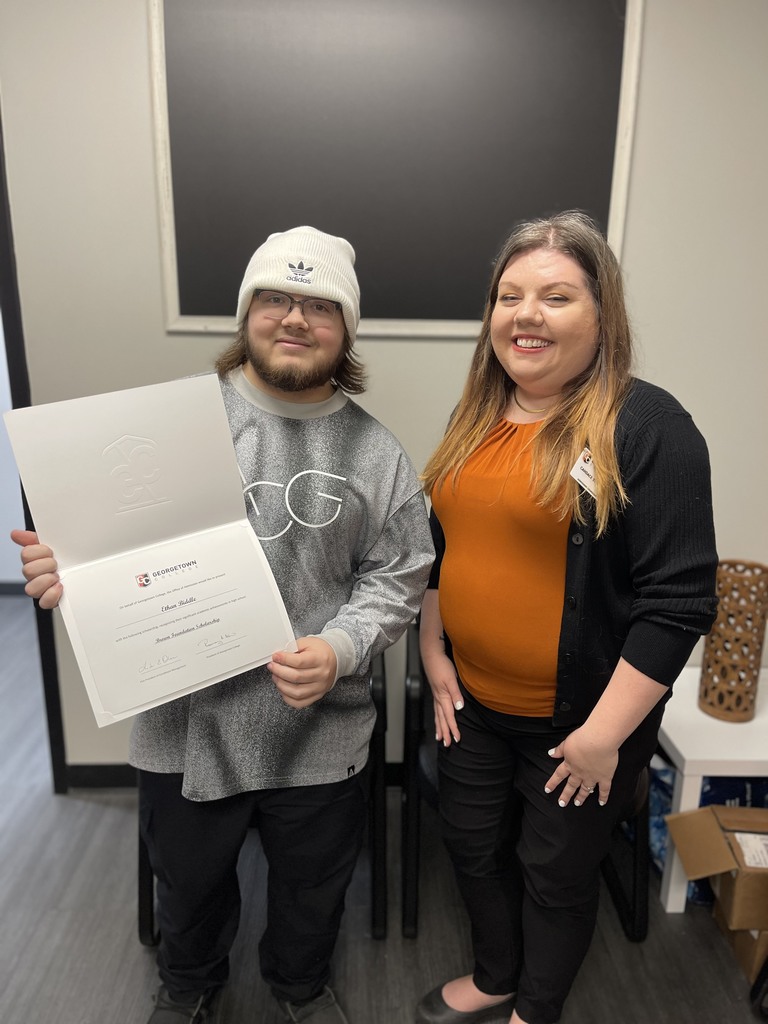 Human body systems scholars are learning the structure of the organs responsible for food digestion by building those organs and attaching them to their manikens.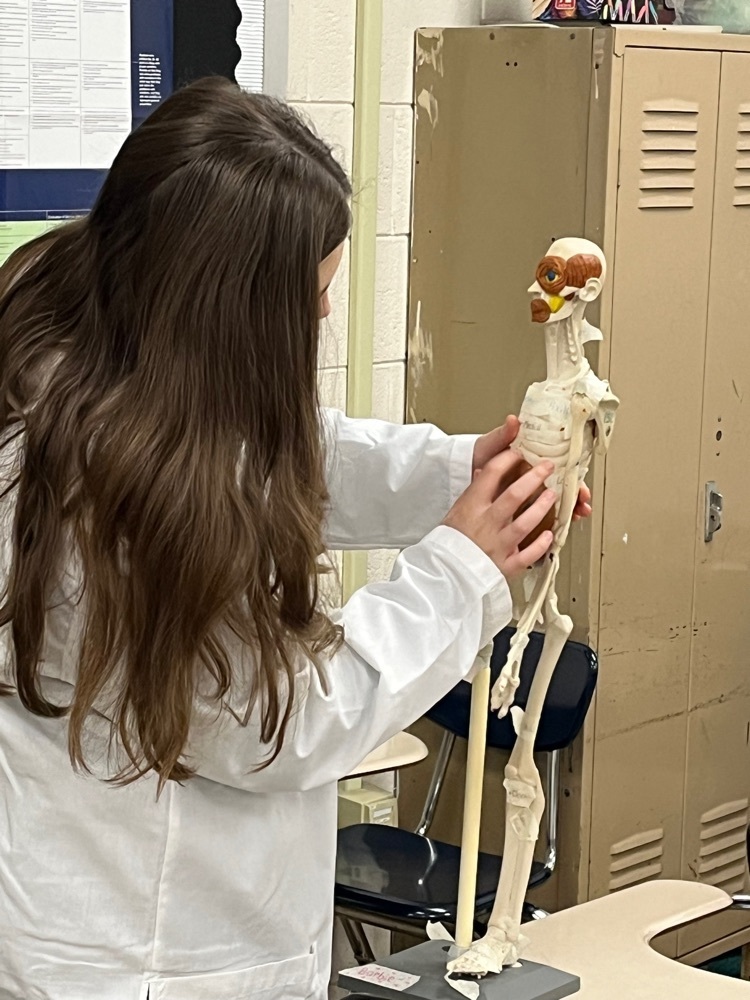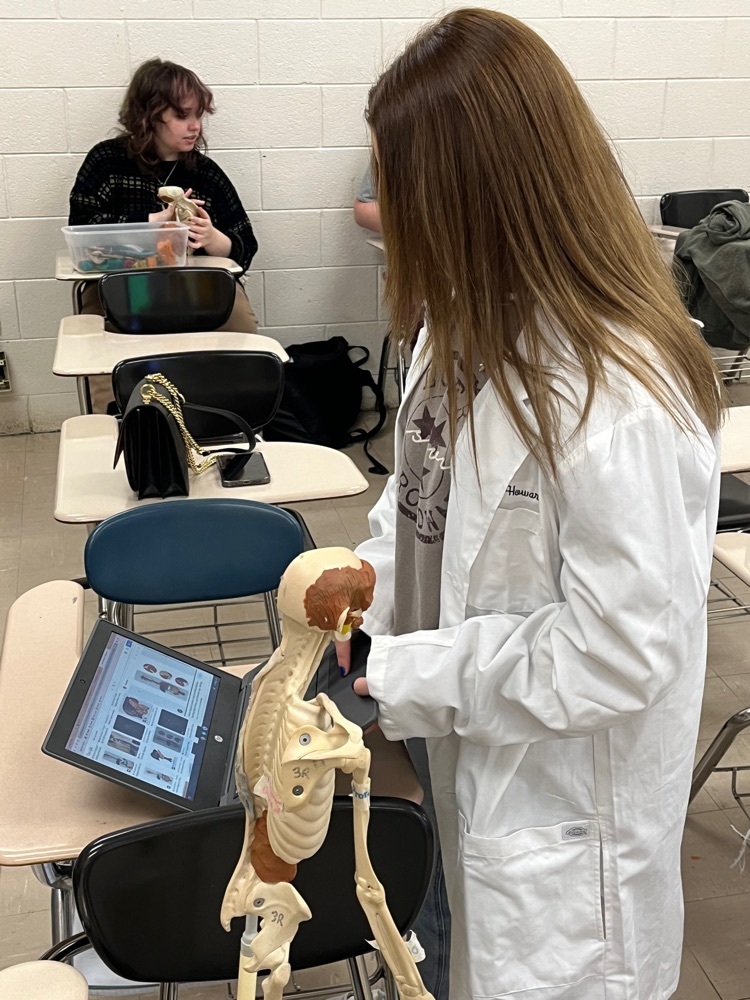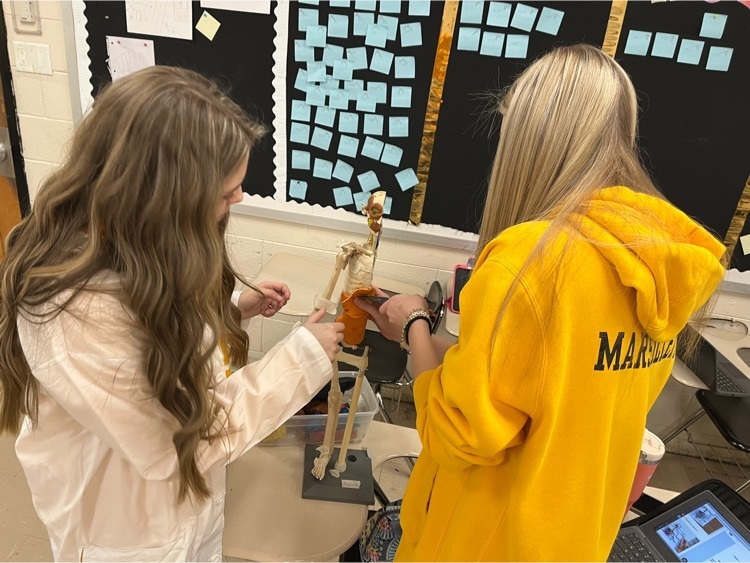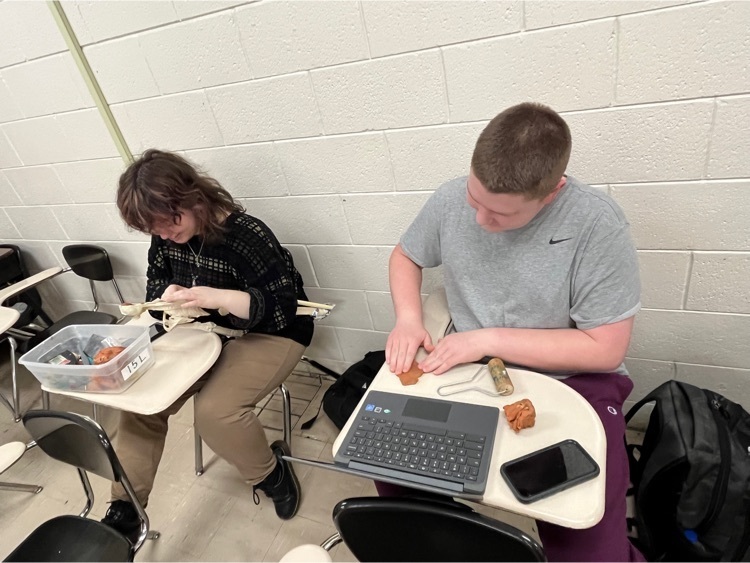 Johnson Central High School would like to welcome Jason Clark as the new head coach of the volleyball program.  Clark comes to JCHS with a wealth of experience and success over his 15-year coaching career.  He has an impressive record of 381 wins with only 128 losses, and his .749 winning percentage places him among some of the top coaches in the state of Kentucky. "I'm extremely excited to have this opportunity at Johnson Central," said Clark. "Johnson Central has always had a strong commitment to academics and athletics and has set the standard for many different programs in eastern Kentucky." Clark has won 10 regional All "A" titles and 9 KHSAA District championships as a head volleyball coach.  He also has 13 KHSAA Regional Tournament appearances and two 16th Region championships.  In addition, he has been recognized an impressive four times as the KVCA Region Coach of the Year. "Johnson Central represents kind of a homecoming for me, and I'm looking forward to serving there," said Clark. "Johnson County is a place where many of my family members including my grandmother, who is a Meade High School graduate, have lived for much of their lives. I believe Johnson Central is a premier school and program in Kentucky. Go Eagles!"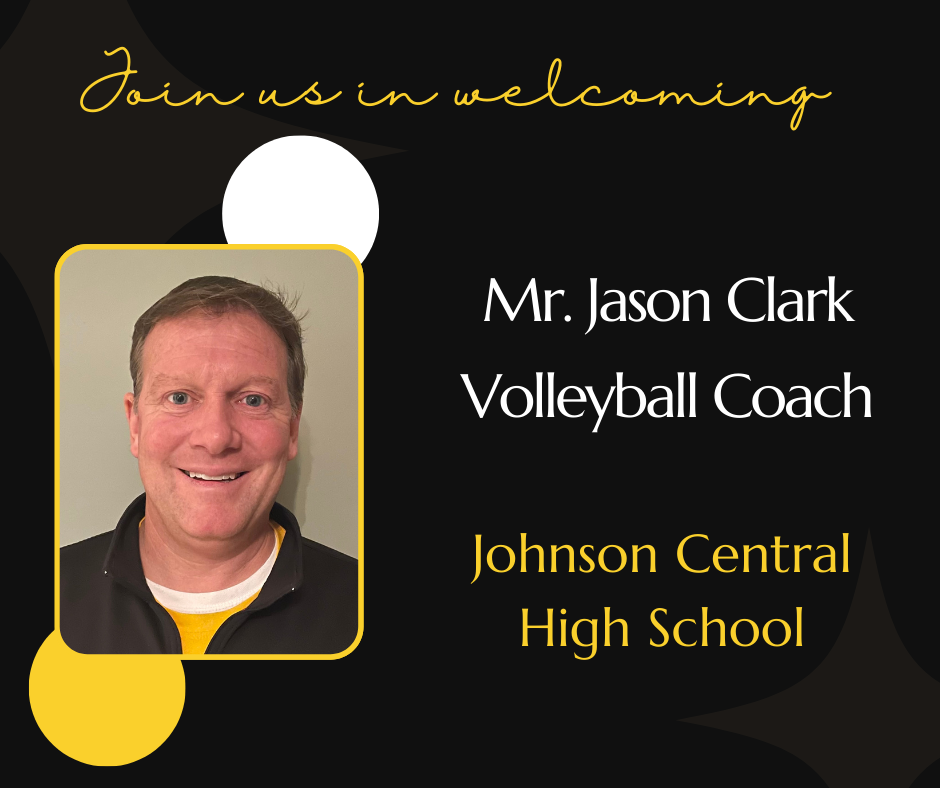 GenCyber: Student Academy Big Sandy Community and Technical College (BSCTC) is currently accepting applications for the GenCyber Student Academy. The college will select 30 high school students to participate in a summer program featuring a hands-on exploration of Cybersecurity. Prior knowledge of Cybersecurity is not required. GenCyber Academy participants are expected to participate fully and attend all five days of the program. Experienced high school and college faculty will lead students through lessons and interactive cybersecurity activities throughout the 5-day, in-person program scheduled for June 12-16, 2023, on the Prestonsburg campus of BSCTC. The program will focus on cybersecurity concepts and cover topics including online safety, forensics, hardware, operating systems, programming, networking, cryptography, 3D printing, and computer careers. High school students entering grades 9 – 12 for the 2023 - 2024 academic year in Floyd, Johnson, Magoffin, Martin, or Pike counties can apply. The Academy strives to achieve a diverse representation of students from the five-county service area. · Free to all participants · Students will acquire cybersecurity knowledge and hands-on skills. · Participants will receive free items for the academy and personal use, such as a Raspberry Pi computing device and Sphero Bolt Programmable Robot. · Participants will receive a free T-shirt. · Opportunities for pre-camp and post-camp activities. · Meals provided Applications are being accepted through March 31, 2023. Information and Application: GenCyber Student Academy
https://bigsandy.kctcs.edu/education-training/Cybersecurity-Outreach/gencyber-student-academy.aspx