Mark your calendar! Join us for a drive-thru toy give away at JCHS on June 3rd.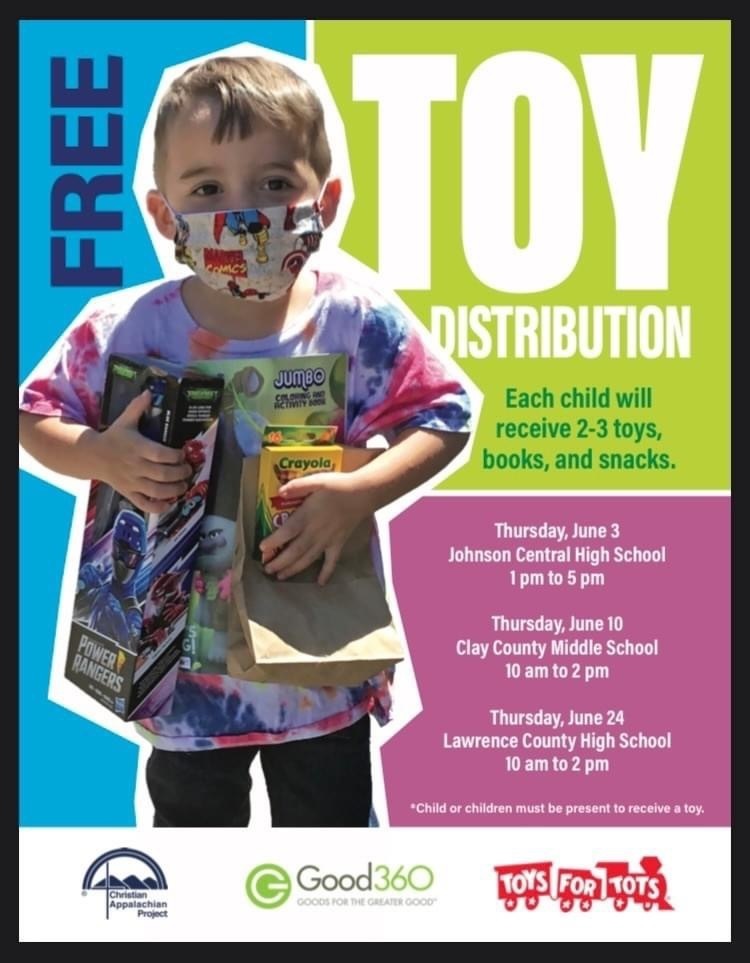 Excited about my new journey as a DLC at CES. After reading only a few chapters written by @MsMagiera, I can see that coaching will truly remove barriers for teachers. #CourageousEdventures #KYDLC #JCDLC

Central Elementary students took part in Earth Day activities during specials yesterday and learned about the importance of taking care of our community and earth. The FRC is doing a Earth/Arbor Day giveaway to help continue the education at home. Sign up now to receive a tree to plant 🌳 and some earth day 🌎 items. Call the FRC at 789-6276 to get registered. Giveaway will be on Wednesday, April 28th from 4:00-5:00 pm.

Central Elementary will be having Kindergarten Registration on Wednesday, April 28 from 12:00-2:00 p.m. If possible, please bring your child's Birth Certificate and Social Security Card. If you have completed any of the required health screenings (dental , vision, physical) you may bring those at that time as well. Kindergarten camps and/or activities will be announced at a later date so be sure to follow our school page for all updates. Please share with incoming kindergarten families!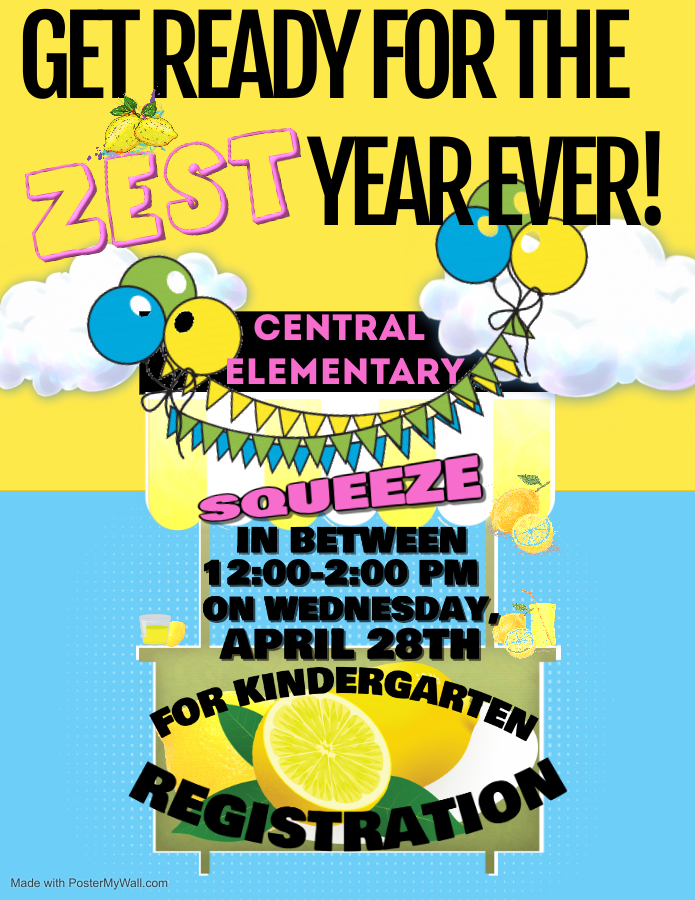 Sign up for Family Game FUN! Items are limited.

SCHOOL PICTURE DAY!!!! April 19th - Picture Day for all in person students and virtual students!!!!

Easter bags will be available for pick up on the front porch of Central Elementary today from 3:30-4:30 and Friday April 2nd from 1:00-3:00 for all virtual students.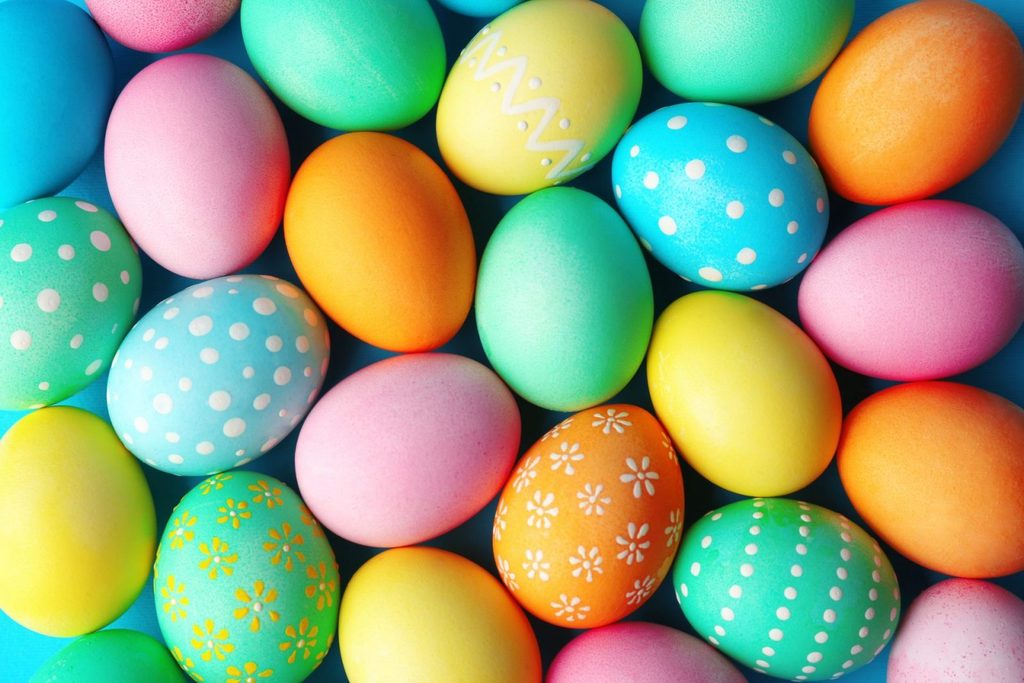 Central Elementary is having a fundraiser with Hillbilly Hibachi tomorrow from 11:00-2:00 at Advanced Auto Parts. Enjoy some amazing food while supporting our school! Please Share and get the word out!!!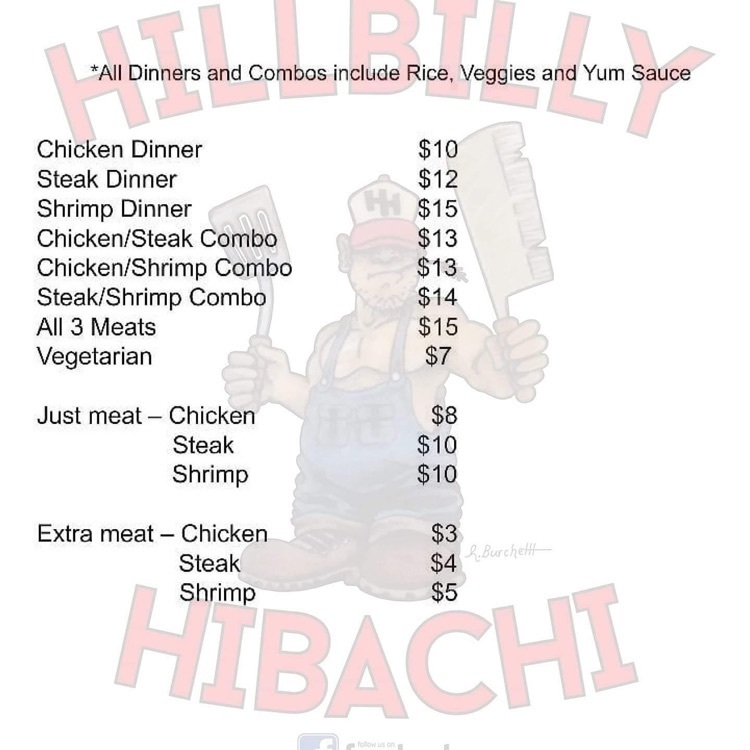 Jackie's Gymnastics will begin April 8th!

If you are a grandparent or a relative raising another family members child, consider joining the Grandparent and Relative Caregiver Network. It's free to participate. Covid guidelines will be followed during this event. We haven't been able to met in a long time so we want to get together, try to have some fun and discuss what information you feel would be beneficial in your caregiver journey. If you have questions about this event, contact the Resource or Youth Service Center Director at your child's school.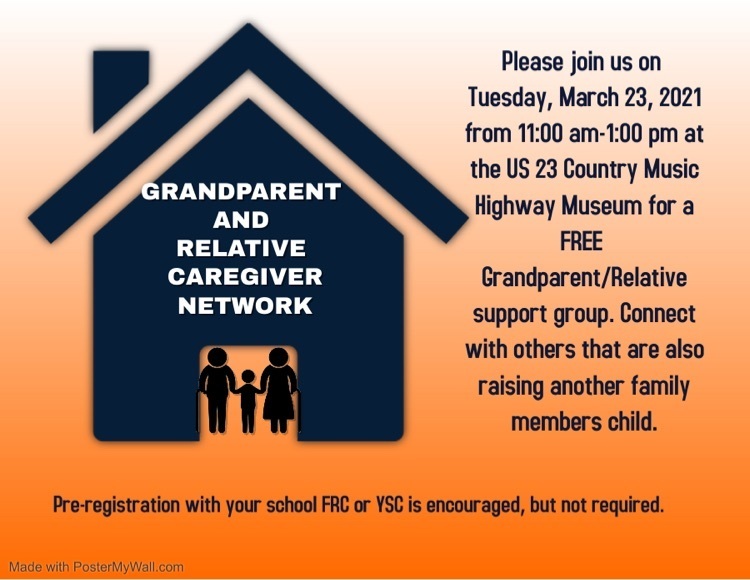 Let's show support for our JCHS Eagles and join in on their spirit days this week. Tomorrow is Camouflage Day! GO EAGLES!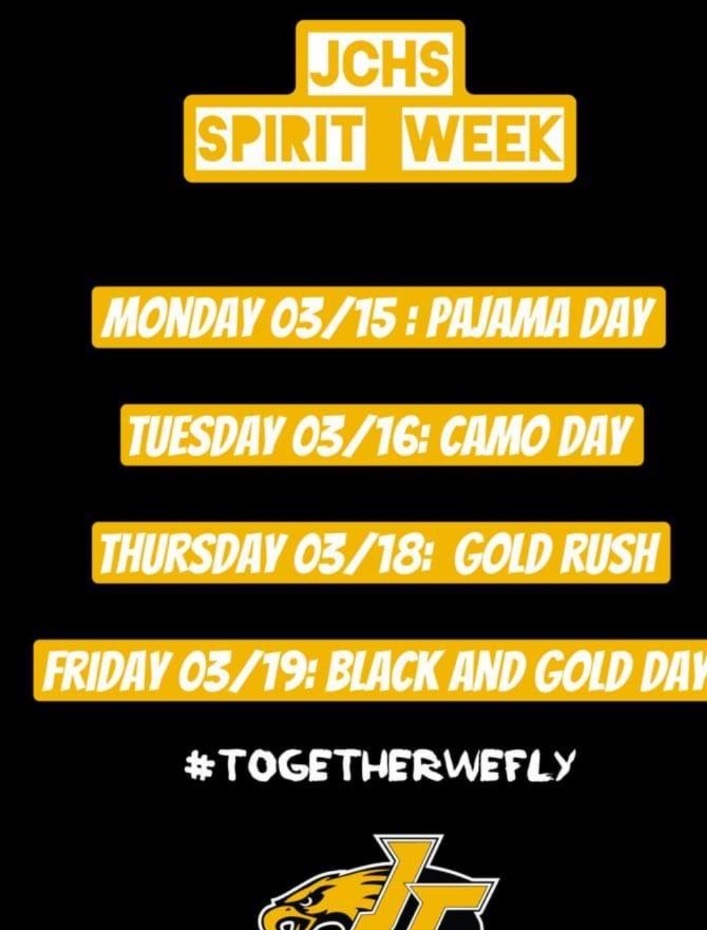 Don't forget the lunch pick up is today. If you are unable to get to Central Elementary you can go to any of the other elementary schools to pick up. If you have any questions or need anything we are in the office today. Have a great day and stay safe!!!!

If you are thinking about raising a garden this year, consider joining the Garden Club. For more information or to get registered call JCHS YSC at 789-8895 or follow the attached link located in the comments. Follow Johnson County FRYSC's Garden Club Facebook page for updates and information on Garden Club happenings.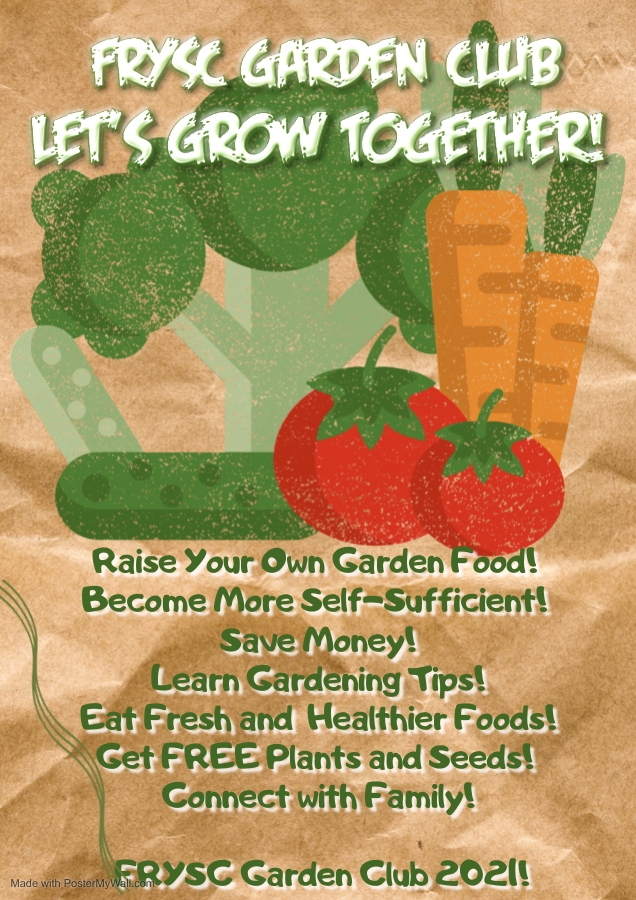 Here is some information on available services at the Johnson County Public Library and a couple of their programs.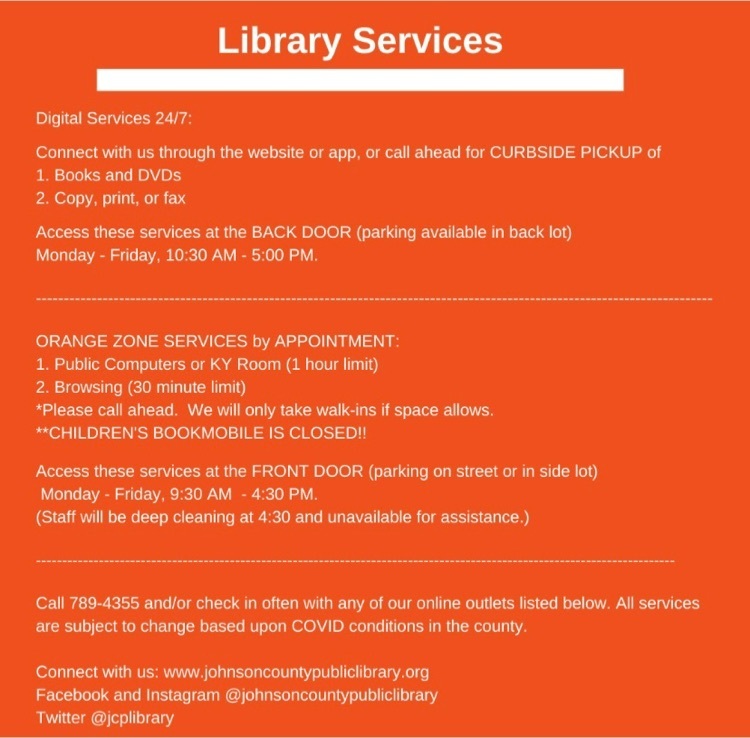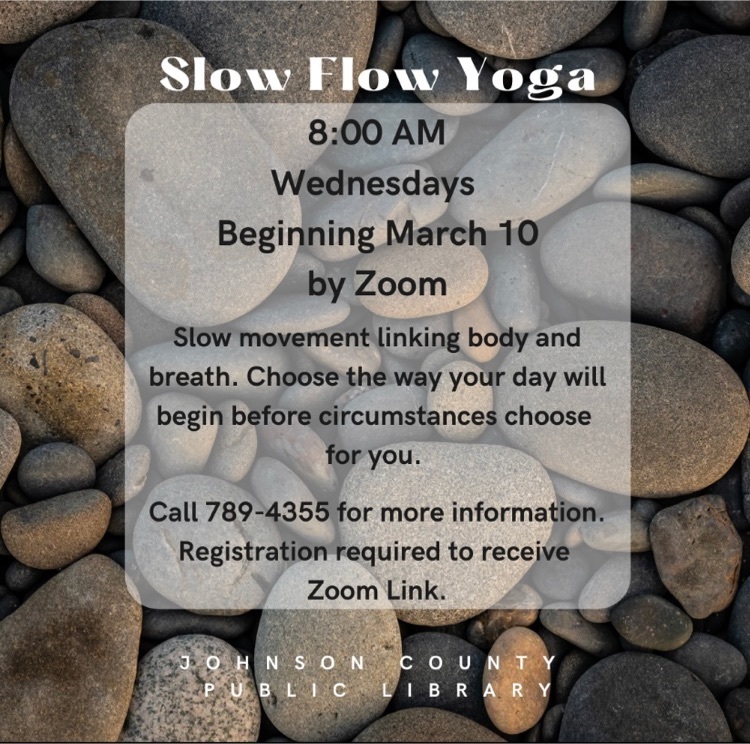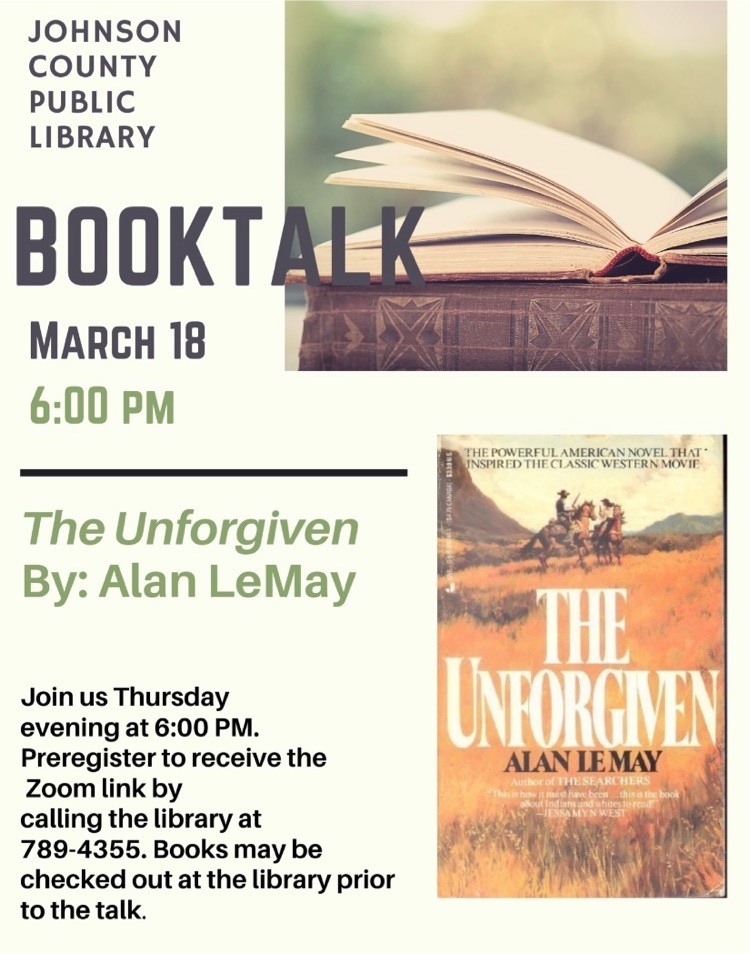 Check out these fun things happening at the Johnson County Public Library.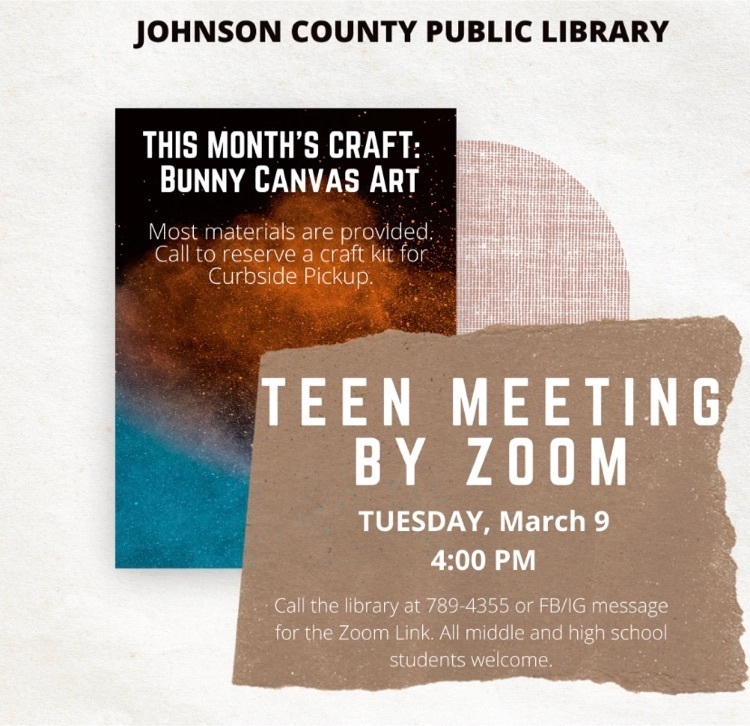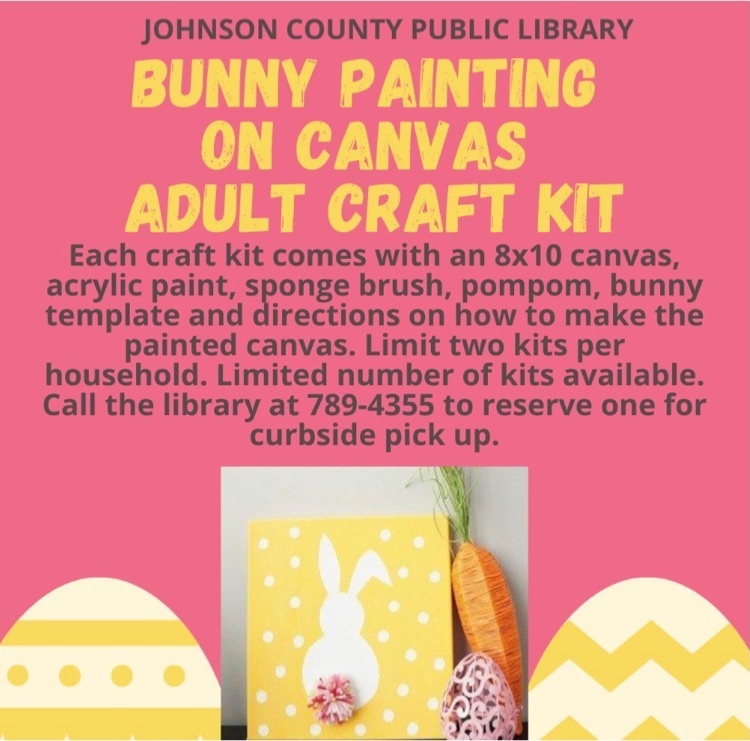 For our families with teenagers here is the March Table Talks newsletter.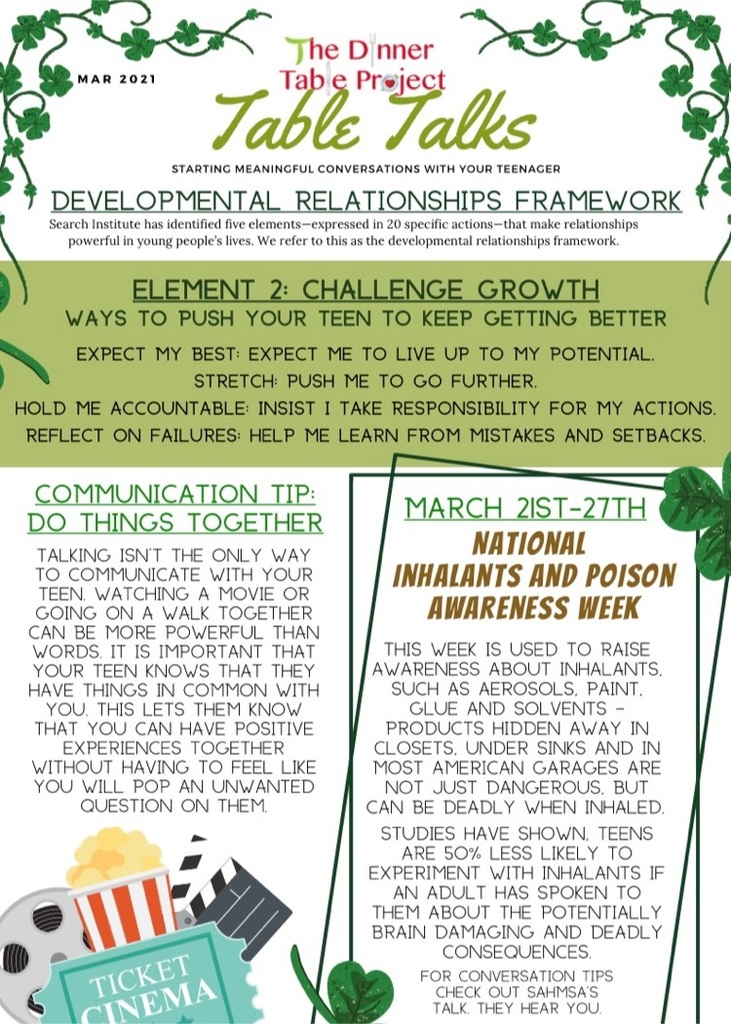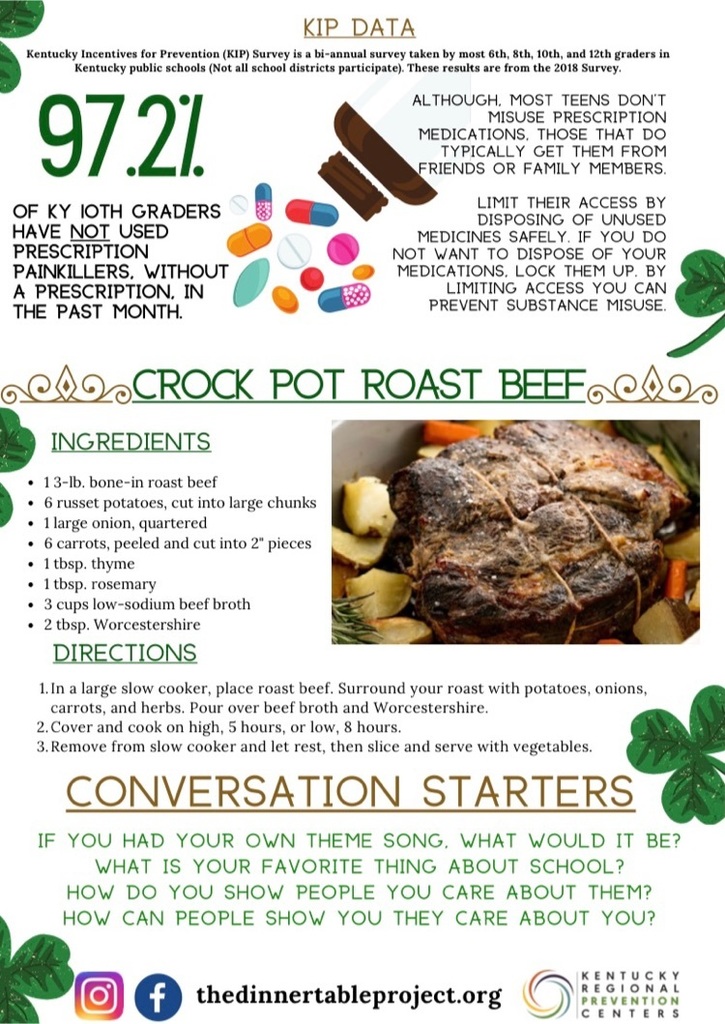 Here is the March newsletter for the Dinner Table Project.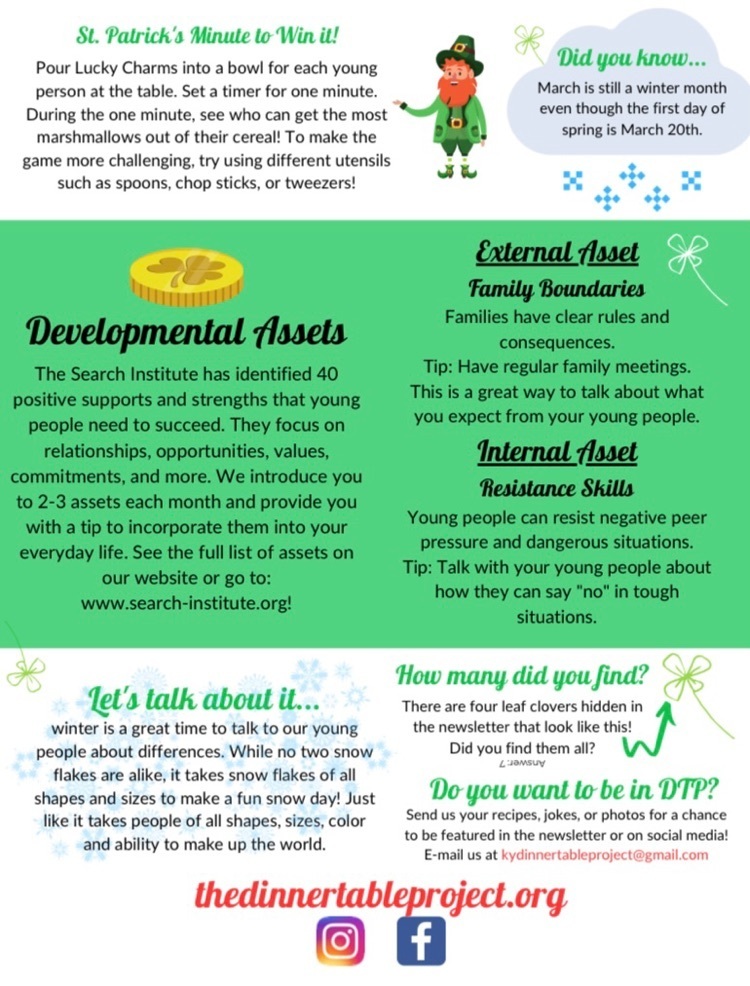 Here is the March calendar for the Johnson County Public Library.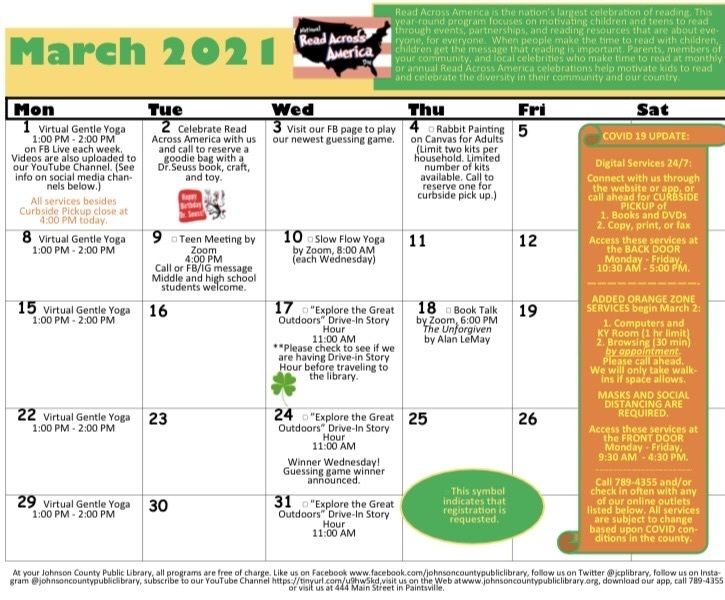 We want to congratulate our 4th/5th place academic team! They have worked so hard all season. CES placed 2nd overall and had several students place in writtens today! We are so proud of them! 🖤🦅💛 Math: 1st place Colten Cooley 4th place Annabella Kennedy Science: 4th place Daniel McCoy 5th place Colten Cooley Social Studies: 4th place Reagan Hudson Language Arts: 5th place Abigail Gullett Arts & Humanities: 2nd place Reagan Hudson Composition: 1st place Annabella Kennedy 4th place Allison Frazier

Calendar time looks a little different but Mrs. Gullett's students are loving it!!!!